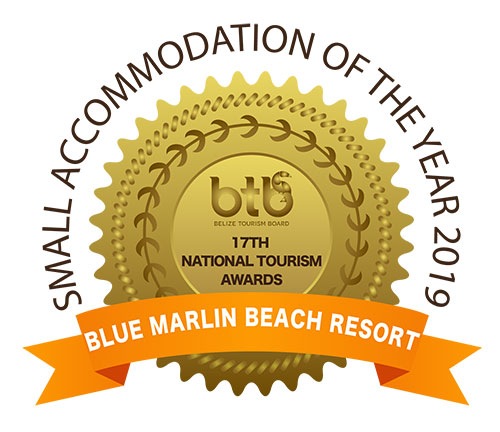 Just like Olympic athletes aspire for the gold, the Blue Marlin Team aspire to be the best at what we do— providing an un-Belizeable vacation experience to all of our guests. This year we were recognized by Belize Tourism Board with the Small Accommodation of the Year 2019 Award. The staff and owners of Blue Marlin Beach Resort are truly honoured by this national recognition and we will continue to focus and improve by offering our guests the best of Belize and the best of service. Come join us for a unique experience of a lifetime!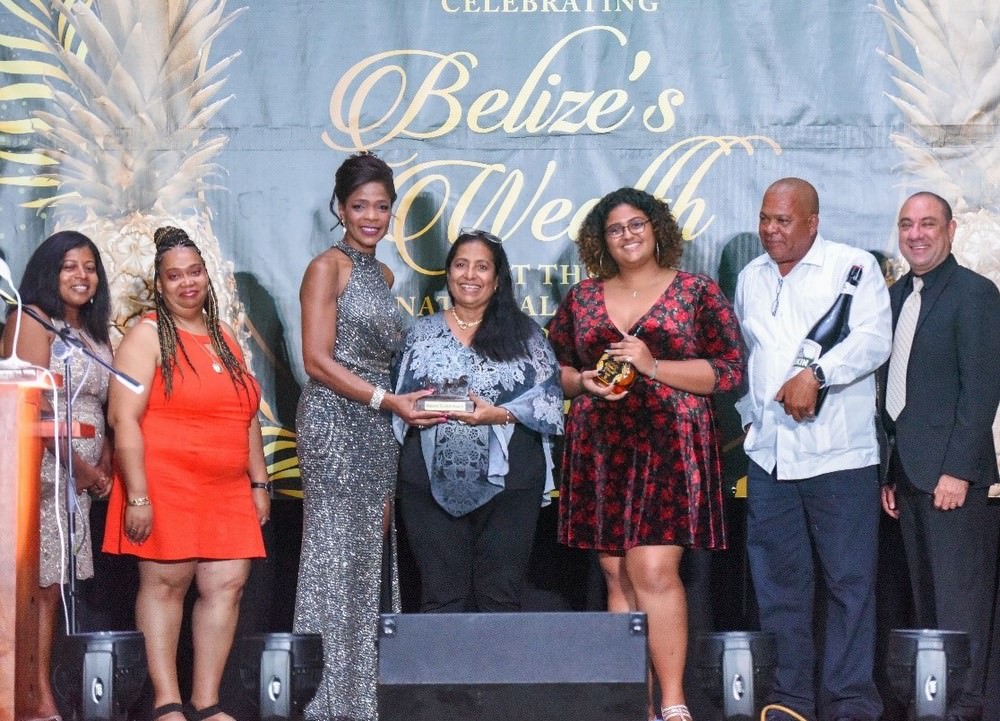 Being the best of the best, here's what sets us apart from the rest:
There's Nothing Like Family !
Blue Marlin Beach Resort is Belizean family-owned and operated business. For the past 30 years, the resort has been offering genuine, authentic Belizean hospitality. Our staff will make you feel pampered and at home. Come as strangers, leave as family. For a truly authentic experience, sign up for a Belizean cooking class with our Chef. Or, head over to the mainland with our guides to check out Garifuna, Maya, and Creole cultures.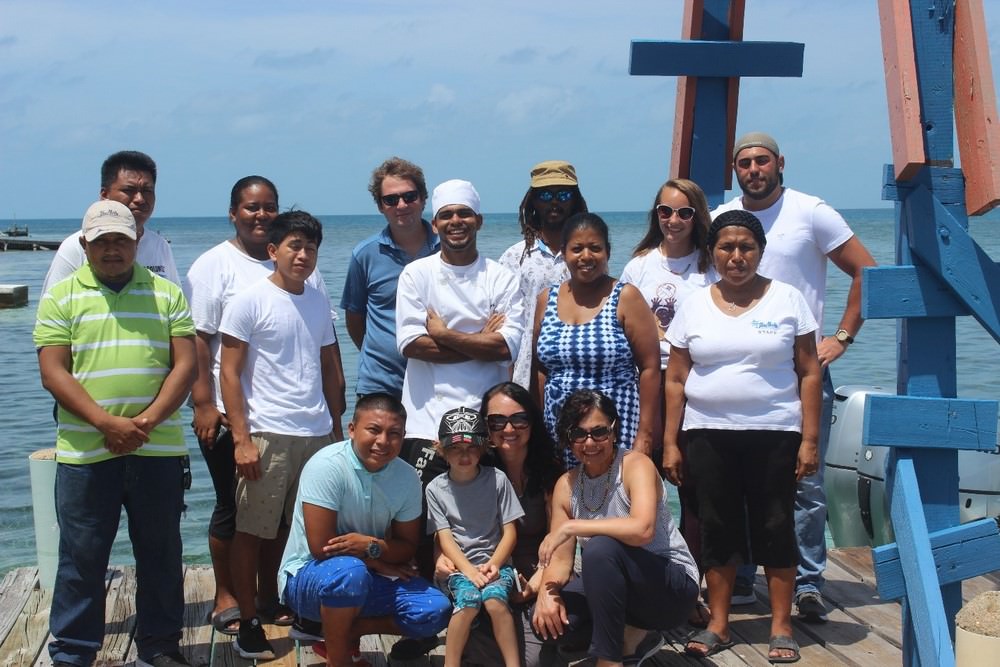 Location, location, location!
Blue Marlin Beach Resort sits directly atop the Belize Barrier Reef in the most pristine and beautiful marine protected area, South Water Caye Marine Reserve. Sitting on our dock overlooking the brilliant Caribbean Sea is like sitting on the edge of paradise! Dive, fish, snorkel, and explore this amazing underwater world and enjoy the pure simplicity of island life.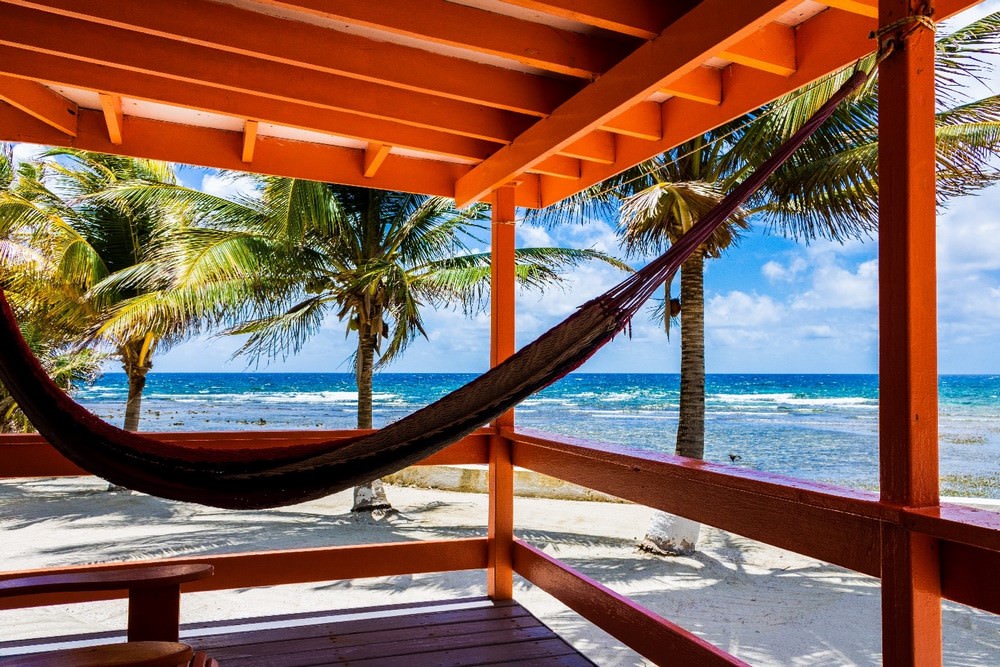 Service with a Smile!
Our professional staff is here to please! From the maintenance crew, who carries your luggage to your room, to the captains, who whisk you from the mainland to our island fairyland, to the kitchen and dining staff, who welcome you with drinks and delicious meals, to the housekeepers, who make sure every detail is taken care of in your room, our team truly feels the best when we are spoiling our guests. Blue Marlin is a small, intimate resort, allowing for each and every one of our guests to get VIP treatment.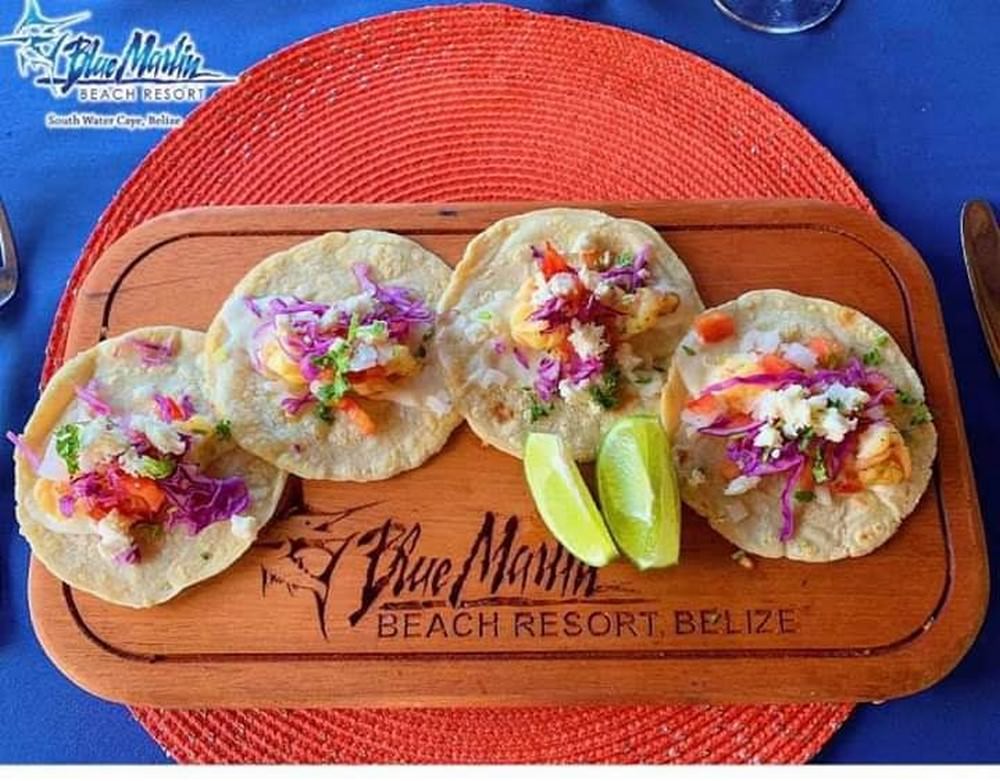 Under the Sea!
We offer the only PADI Dive Shop in the South Water Caye Marine Reserve. Our dive shop is fully equipped with tanks, all the gear, and a full-time dive instructor who is available on the island at all times for diving or instruction. Get your feet wet and try something new with a Discover Scuba Course. Or, for more experienced divers, arrange for a specialty dive. Or, come stay with us on an all inclusive dive package. The choice is yours. One way or the other, you will not be disappointed!