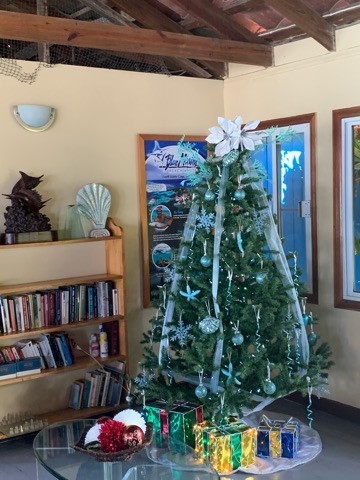 As our friends up north are decking the halls with mistletoe and holly, Belizeans are preparing for Christmas in our own unique way. As with all special occasions in this laid-back, Caribbean/ Central American country, the holiday is not just one or two days at the end of December, but basically consumes the entire month. Taking center stage in the festivities are music, dance, food and drink. If you come to Belize in December, you will truly experience Belizean hospitality at its finest. All this while enjoying world class diving, snorkeling and fishing right here at Blue Marlin.
The multicultural society lends to a diverse array of traditions. Here, you will find traditions stemming from European and Christian ideology, such as Midnight Mass, from the indigenous culture, such as punta drumming, to North American influences, such as Santa and Christmas lights. One thing all Belizeans have in common is that this is a time of year for hanging up new curtains, spending time with family, and being thankful.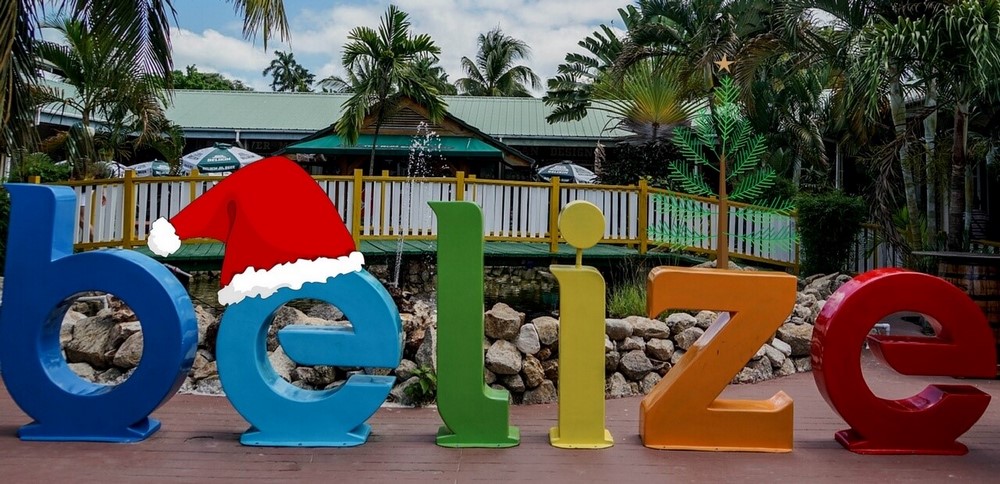 Not to be missed are 3 Belizean holiday traditions that can be experienced right here at Blue Marlin in our beautiful mainland Stann Creek District:
JAKUNU DANCERS
The high energy, dramatic beats of the jakunu dancers fill the air as the season kicks off, much like the escaped ancestral slaves kicked off their shackles and made their new home in Belize over 150 years ago. This dance represents freedom from oppression of the Garinagu people, who are a mix of African and Caribbean indigenous blood. Dancers dress is elaborate masks and shell bangles and put on shows with accompanying punta drummers at Christmas and into the New Year.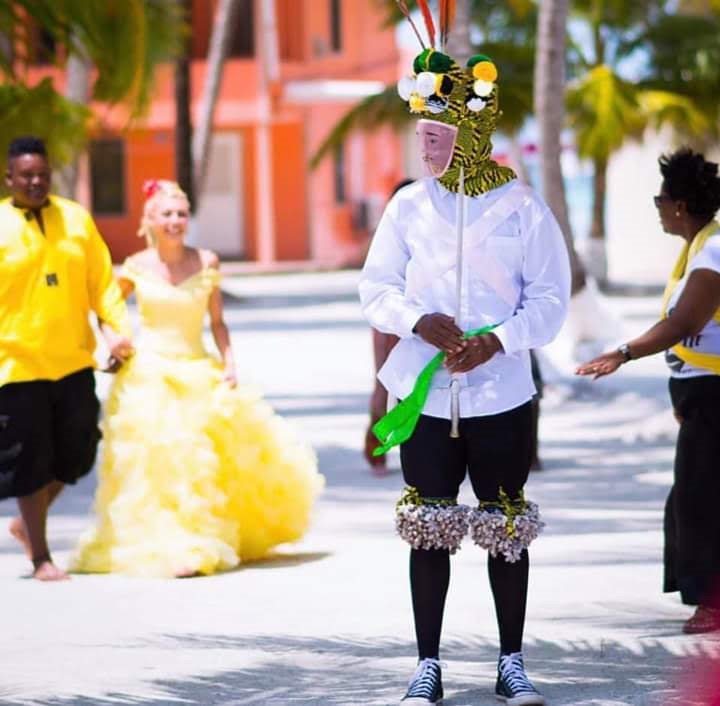 MAYA DEER DANCE
You certainly won't find Rudolph in the crowd, but you will find traditional Maya dancers dressed in deer costumes performing the millennial-old Deer Dance. This ancient ritual depicts the folklore of the Maya people and tells the story their intimate relationship with the land and wildlife. The Maya have been flourishing in the rainforests of Belize for centuries. Artifacts found at archaeological sites, such as Xunantunich (link to Xunantunich Tour Page), reflect a historically close connection to nature as part of the Mayan culture. The Deer Dance is a living remnant of the ancient traditions, best seen in the southernmost Maya villages of the Toledo and Stann Creek Districts.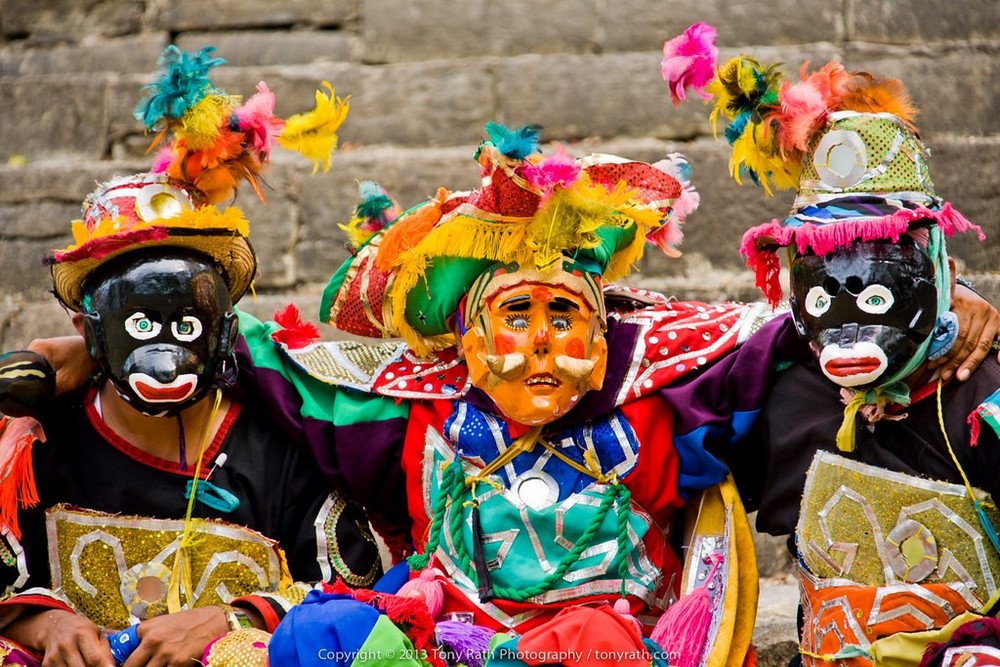 EAT, DRINK, and BE MERRY!
Are you ready to indulge in some of the favorite Christmas activities at the top of every Belizean's holiday list—eating & drinking and more eating & drinking? From the Belizean eggnog, rompopo, to rum-spiked black cake, to roast turkey, baked ham, potato salad, stuffing, fresh rolls, & rice and beans, to corn tortillas and chicken tamales, Belizeans know how to throw down a feast. At Blue Marlin, we reflect our traditions by sharing a delicious Christmas dinner with our guests. Just hope that you'll be able to get back into your wetsuit when you finish your meal.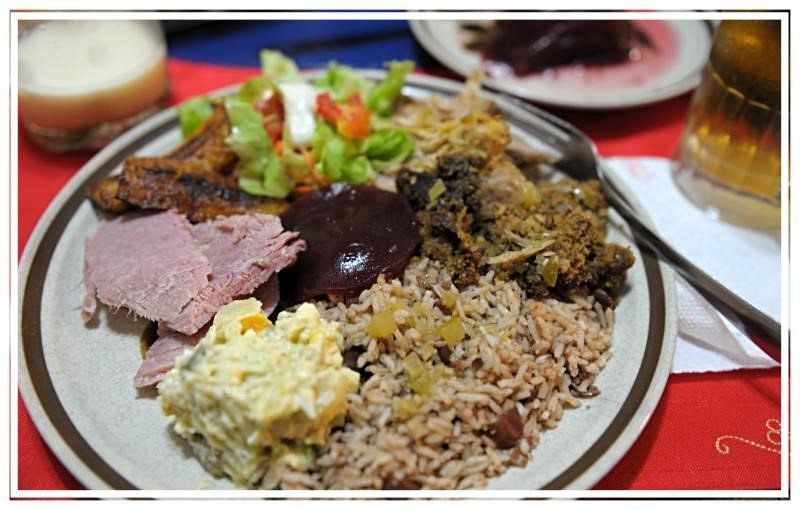 Learn how to make rum popo with the famed Belizean chef, Sean Kuylen, born and raised right here in Dangriga:
Don't worry about being far away from home. If you come visit us here at Blue Marlin to enjoy your festivities and ring in the New Year, not only will you be starting a new year in an amazing location, but you will also be ringing in new friendships.
As we like to say,
"Come as strangers, leave as friends & family."