Welcoming guests to our shores since 1987…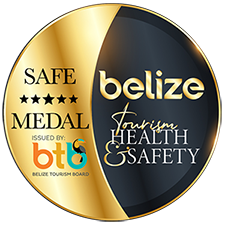 to Blue Marlin Beach Resort
A Belize Private Island Resort
Hosting an exclusive number of guest at a time for over 30 years, Blue Marlin Beach Resort is an iconic off-the-beaten-path Belize island resort with a focus on authentic and personalized Belizean hospitality. Blue Marlin is a locally-owned, family business with a cozy, private, and comfortable historic charm. Discover nature and adventure like no other here in a pristine outdoor setting directly atop the Belize Barrier Reef.
Enjoy life's simple pleasures, feel the culture and experience the thrill of doing everything or nothing at all! Here at Blue Marlin our dedicated team of staff will be attending to all your needs as you combine adventure with pure relaxation. Discover your own little corner of paradise here on South Water Caye, 14 miles (23 km) off the mainland coast of Belize.
Adventure. Relax. Eat. Drink. Stargaze. Laugh. Romance. Family. The choice is yours! Come as strangers, leave as family!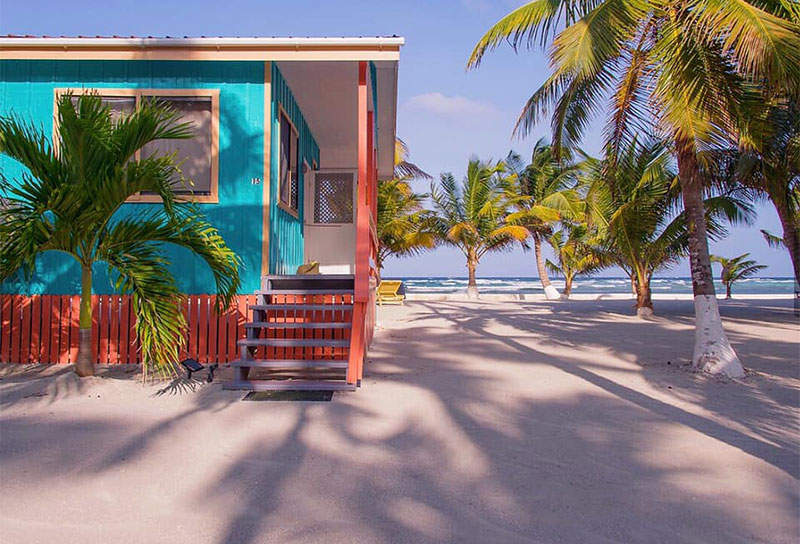 Wake up to mesmerizing sunrise views and fall asleep to the sound of the waves lapping the shores
Blue Marlin Beach Resort invites you to relax in our cozy home style resort situated directly atop the Belize Barrier Reef. Accommodations include Sea View Standard Rooms, Garden Family Suite,  Seafront Family Cabana, or Seafront Private Cabanas with A/C, hot and cold water, mini fridge, hammocks, yoga mats, coffee service, ceiling fan, drinking water, local furnishings and art work. 
WHY CHOOSE BLUE MARLIN BEACH RESORT?
DO EVERYTHING OR DO NOTHING AT ALL!
Every aspect of our stay was great. We felt absolutely spoiled the entire time, the food, our lodging, our activities and the service were unforgettable.
tripadvisor user: dkline1955
I loved my time at Blue Marlin. The staff, charm, seclusion, views, reef and aquatic life all mixed together into an unforgettable, mind-clearing getaway.
tripadvisor user: justinf2177
If you are looking to relax and get away from it all this is the place to go to. The barrier reef is a short distance away and full of beautiful corals and colorful fish.
tripadvisor user: JanMBaltimore
Absolutely loved staying here, and would recommend this to anyone and everyone. South water Caye is a very small island, and we felt very safe and happy the whole time.
tripadvisor user: Jessicashepherrd
The resort exceeded our expectations. Accommodation, food and services were all excellent. But even more important, the staff were SO kind and accommodating.
tripadvisor user: janeybanks58