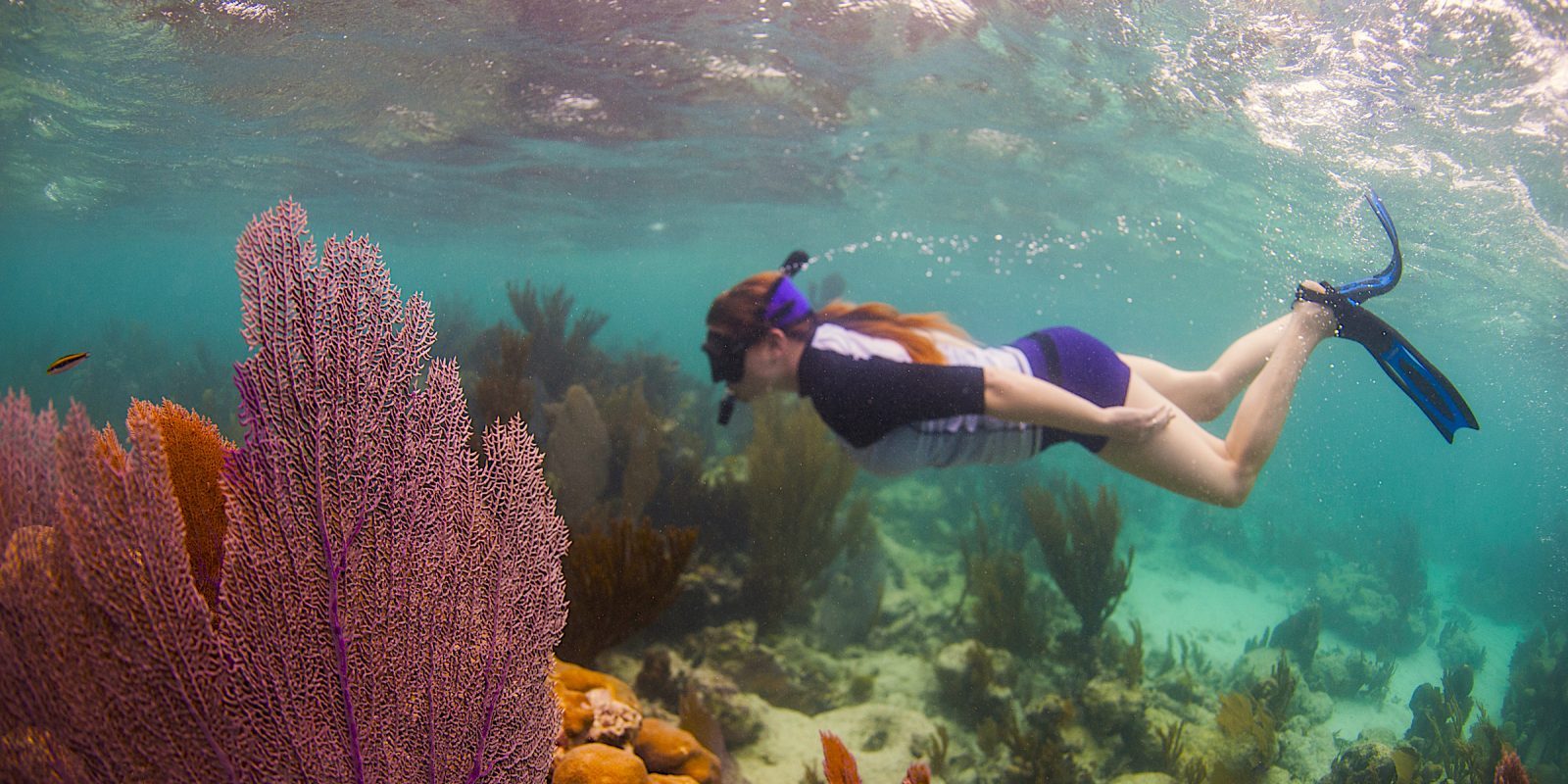 Belize Snorkeling Package
Experience amazing reef snorkel adventures in warm turquoise waters where you will discover lush coral patch formations and encounter an array of coastal marine species including reef fish, eagle rays, moray eels, sea turtles, octopus, shrimp, and lobster.
The warm clear waters around picturesque South Water Caye are perfect for swimming and snorkeling. You will be treated to morning and afternoon boat snorkel trips with a professional captain and guide to the reef and nearby islands as part of your Belize snorkel vacation . We also have complimentary kayaks, paddleboards, and snorkel gear for exploring on your own along the inner reef. Discover the many coral formations of the South Water Caye Marine Reserve and its abundant marine life–safe and fun for the entire family.
Book 5 nights minimum and we add in an Island Adventure Tour to explore Belize's largest marine protected area, the South Water Caye Marine Reserve. Visit the Man-O-War Caye, a natural bird sanctuary for a variety of indigenous bird species including Pelicans, Brown Footed Booby Birds, Osprey, and the Magnificent Frigate Bird. Then venture off to Tobacco Caye Range where the lush mangrove is home for the endangered West Indian Manatee. Followed by a refreshing snorkel in the waters surrounding Tobacco Caye before heading back to Blue Marlin for lunch or dinner.
When you are not snorkeling or enjoying delicious meals, spend your leisure time relaxing on palm-shaded hammocks and beach chairs. Bask in the serene opulence of nature as well as be pampered right here at Blue Marlin Beach Resort.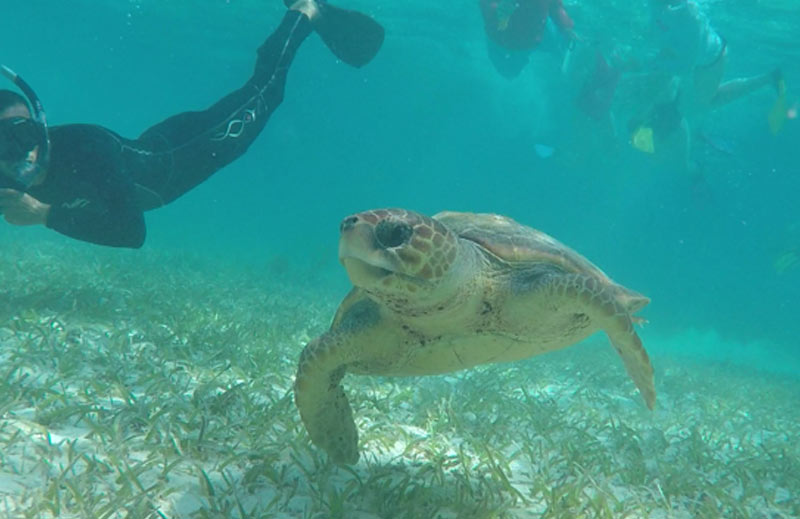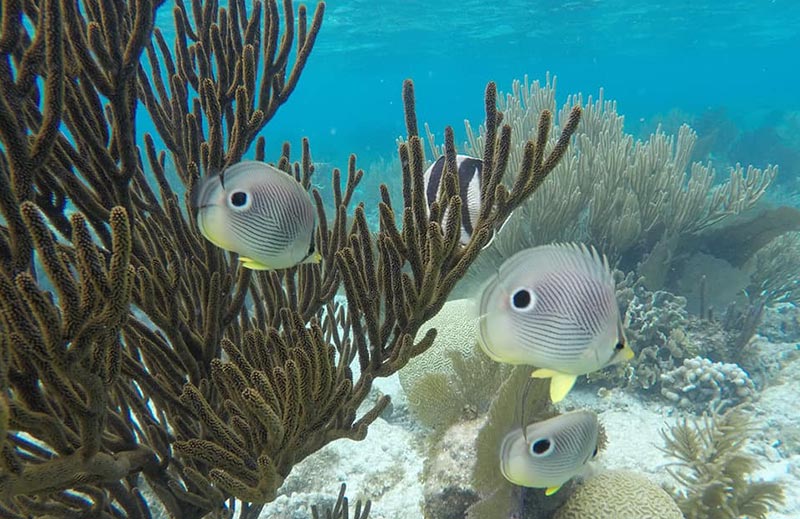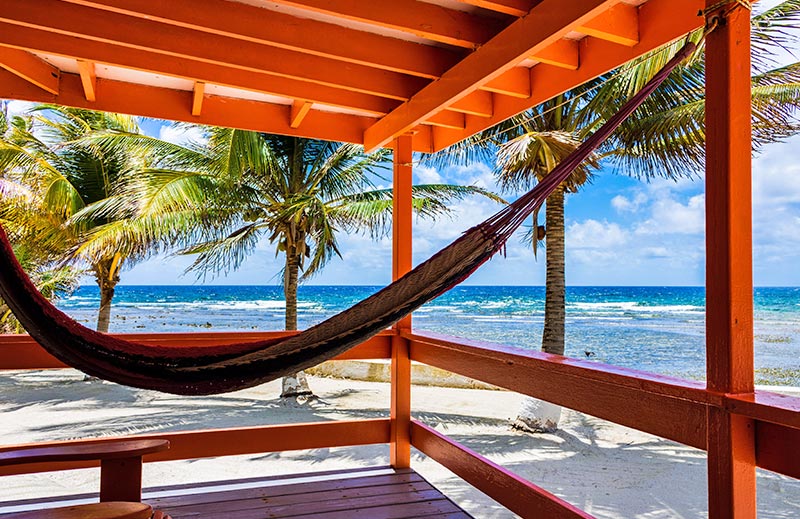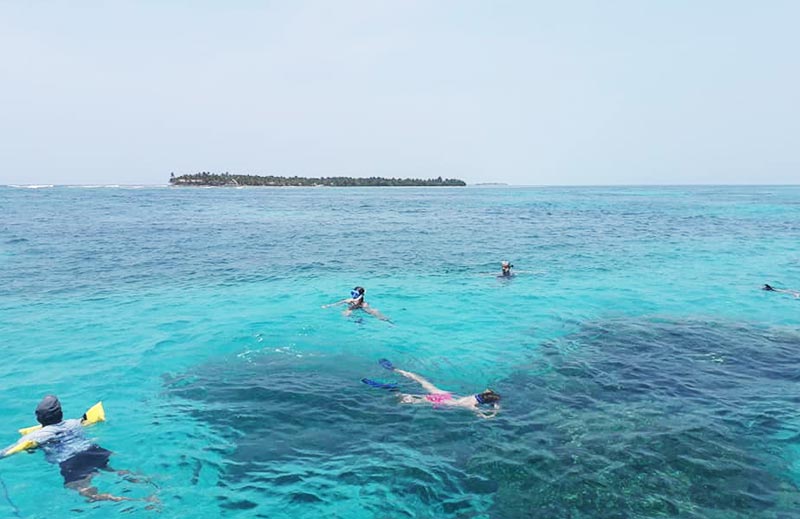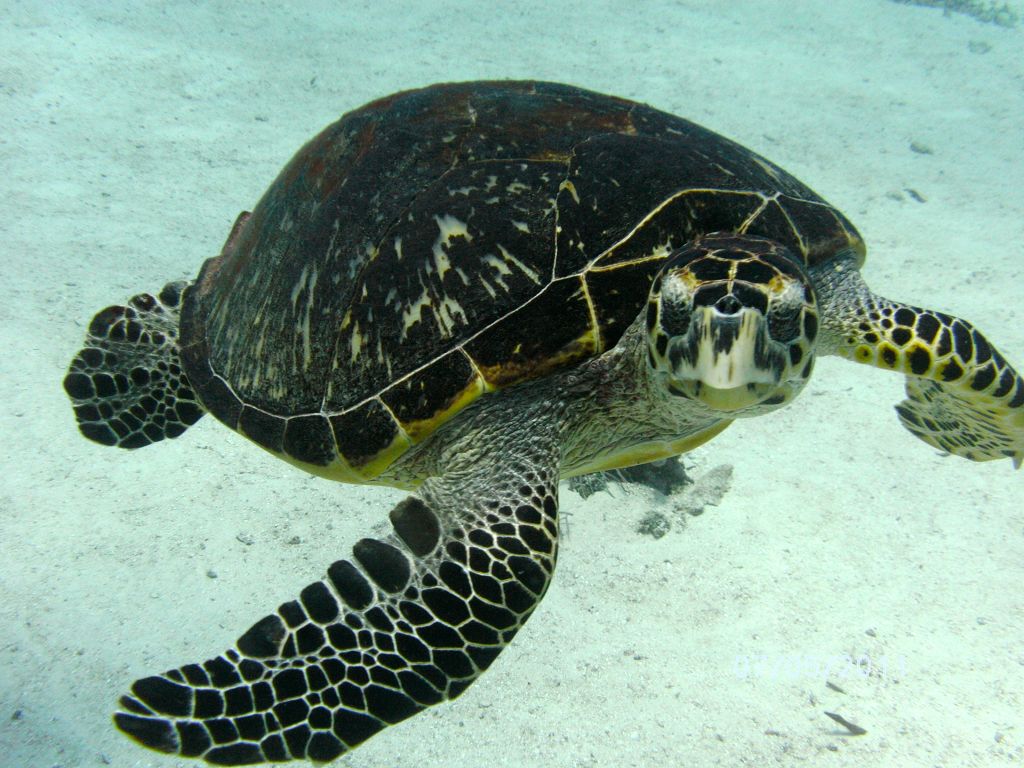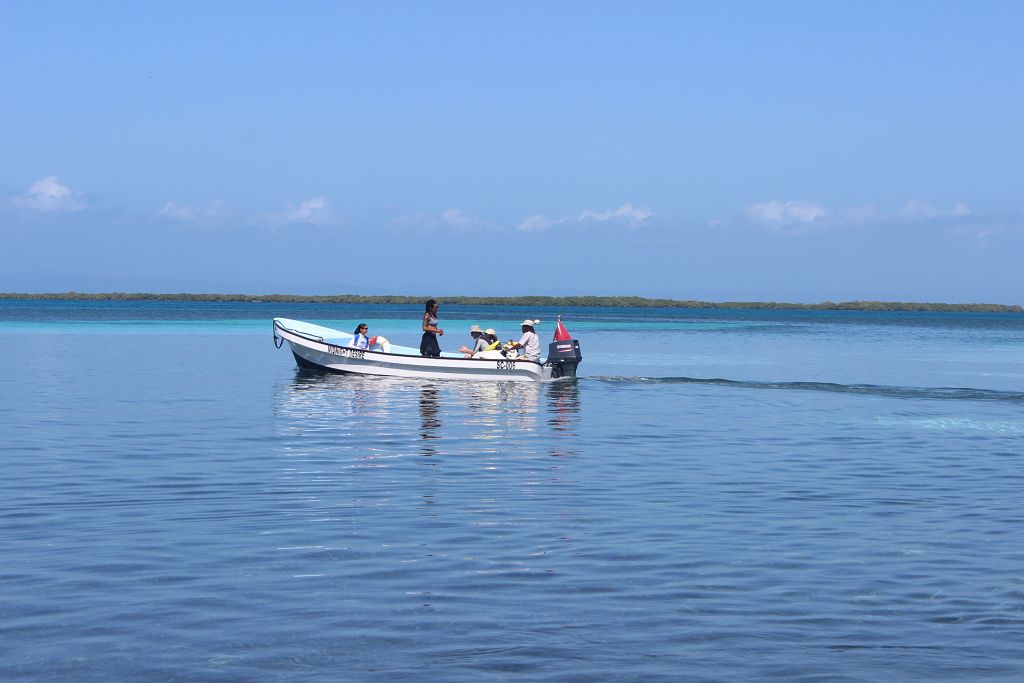 Belize Snorkel Package includes
Note: Upon arrival at the international airport after Immigration and Customs processing, your onward connection to Dangriga is available by local air (20 minutes) or private ground shuttle (2 hrs). Kindly arrange this transport when booking your stay at an additional cost.
NOT included in Package:
Bar Tab
Staff Gratuities (suggested 10% of final bill)
Marine Park Fee of $15.00 US per person for 3 to 7 nights
Internal transfers to and from Dangriga (We can assist with reservations for local island hopper flight from Belize City or ground transfer by private shuttle)
"I signed up for the snorkel package and it was amazing. Truly a gorgeous reef. The drinks were amazing - using many fresh ingredients. The boat is clean and perfect for both the trip to and from the mainland and the runs to the dive sites. The crew does a great job tracking you. The sea life is abundant and the coral colorful. "