South Water Caye Belize Island Resort
Off-the-beaten-path Full Service Resort Offering Adventure, Family, Romance, and Relaxation Vacation Packages.
With our attention to service and detail, our amazing natural setting atop the Barrier Reef, and our charming ambiance with true Caribbean hospitality, it is easy to see why Blue Marlin Beach Resort is the vacation spot of choice for so many of our repeat guests over the years. Come as strangers, and leave as friends and family. We welcome you to your own personal corner of paradise!
Authentic family experience since 1987
As one of the original Belizean family-owned island resort properties with over 30 years of serving guests from around the world, we offer a unique guest experience. Enjoy the luxury of private all inclusive island comfort without losing the authenticity of a true Belizean ambiance. The resort has been operated as a fishing and diving lodge by the same family for three generations, with the original owner, Ms. Rosella Zabaneh and her daughters and grandchildren all still actively involved in the daily operation of the business. You will taste the home goodness in the fresh meals served at Charlie's Dining. Ms. Ros is often in the kitchen along with the Chefs, putting her special "Mom's Touch" to our traditional Belizean family-style Sunday dinners. And you will feel the love in the care and thought put into how each and every guest is made to feel at home here on our island paradise. Come join us and become part of our Blue Marlin family!
We take pride in our personalized service. From the moment you step foot off your international flight, you are greeted by our airport liaison who helps you connect to you local island hopper flight or ground shuttle. Once on the island, you will be treated like family by our professional staff of grounds crew, boat captains, marine guides, divemasters, chefs, waitstaff, housekeepers, management and concierge. Your wish is our command. Rest assured you will cherish the friendships made and the local Belizean hospitality which is second to none.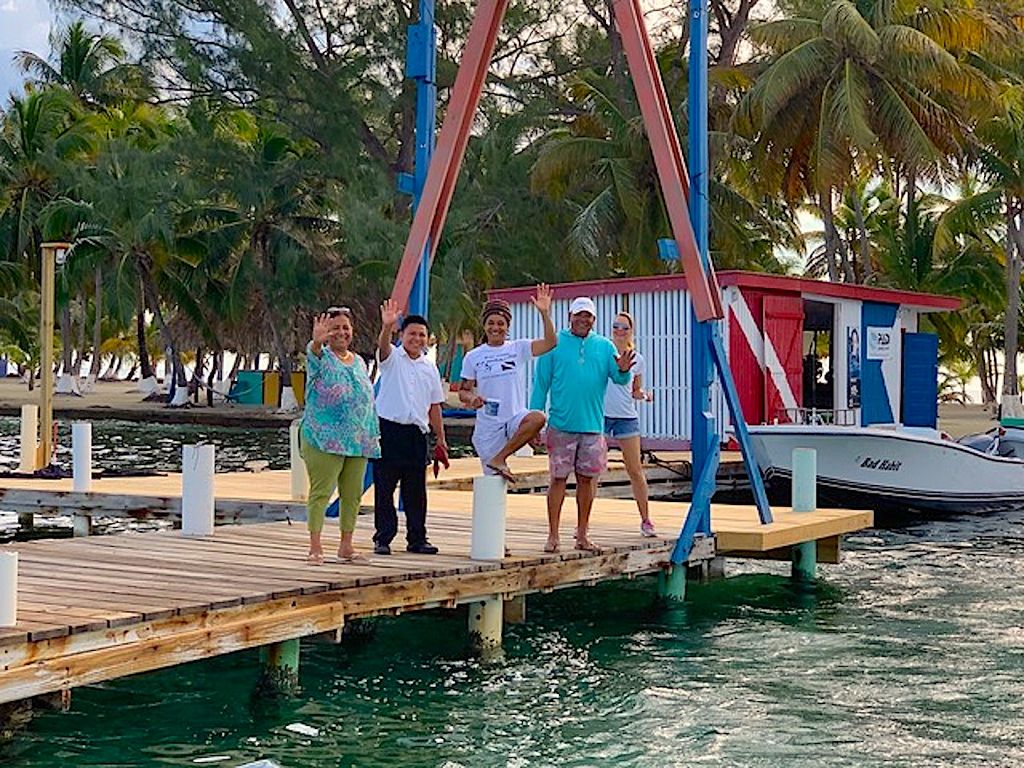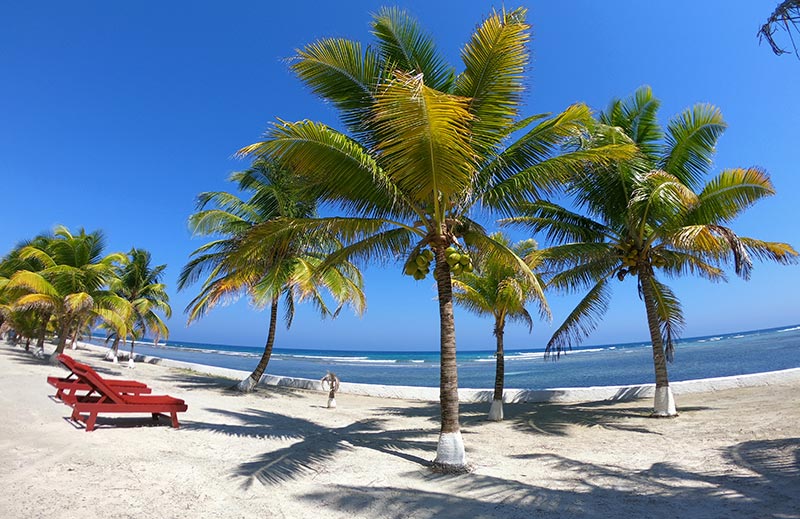 Blue Marlin Beach Resort is located on one of the most beautiful pristine islands in the Caribbean. South Water Caye, a 15-acre sub-divided private island less than one mile in length and 160 yards at its widest point, is rated by Rough Guides as "one of the most beautiful and exclusive islands in Belize". It is located in the middle of its namesake Marine Reserve which is one of the largest protected marine areas along the 190-mile long Belize Barrier Reef. The Belize Barrier Reef System was first inscribed as a UNESCO World Heritage site in 1996 in recognition of the site's incredible biodiversity and cultural significance.
Explore Blue Marlin Beach Resort
The Bonefish Hotel is just steps away from the Caribbean Sea and centrally located to local diners, shops, the Garifuna Gulisi Museum, local artisans and The Post Office. Whether you are visiting Dangriga for business, pleasure, or for exploring beautiful Southern Belize, The Bonefish Hotel is your first choice for comfort and satisfaction. Enjoy a home away from home atmosphere with personalized service and warm Belizean hospitality.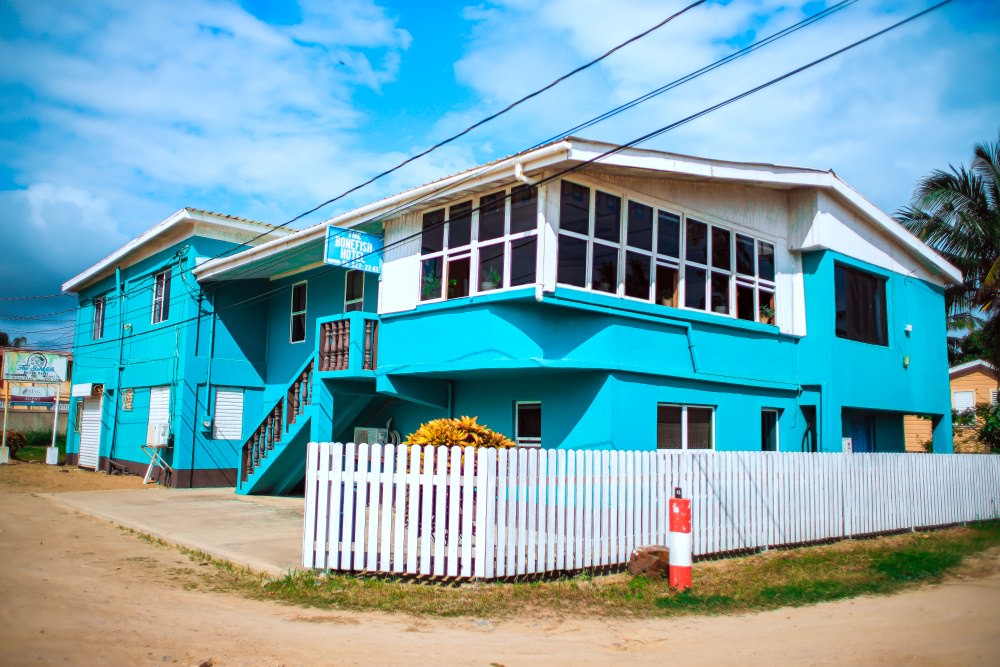 "The entire staff is so genuine and kind! The food was authentic and delicious! The service was great and you feel like family by the time you leave! It was so easy to relax! It feels like you have the entire island to yourself! Thank you Blue Marlin Beach Resort! "