Do everything or do nothing…
We are known for our fishing, diving, and snorkeling tours but sometimes you just want to spend the day hanging around the island. Below are some of things you can do and explore during your stay.
Unlimited DIY opportunities
The resort's unique location atop the Belize Barrier Reef offers you unlimited opportunities for do-it-yourself activities right off the island including chasing the bones by just wading into the water off our dock, or snorkel around the dock any time of the day to check out visiting marine critters.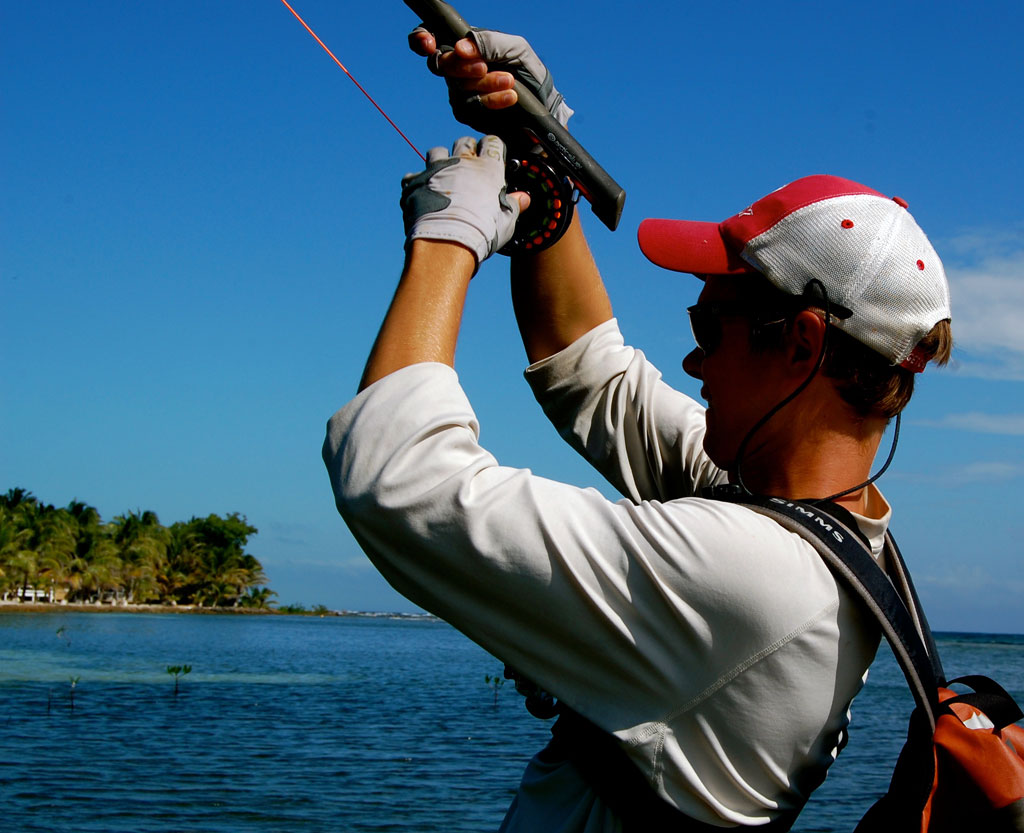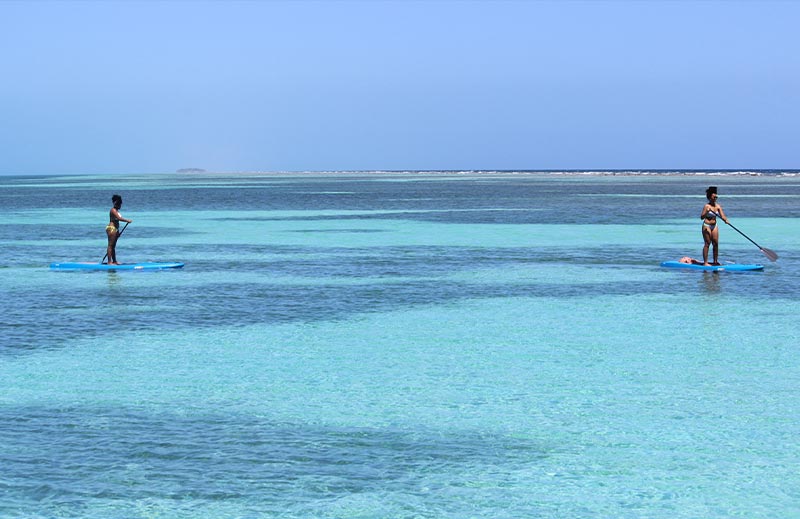 Kayak or paddle board to the beach on the south side of the island for amazing views, snorkeling, and photo opportunities
Our dock extends 400 feet into the Caribbean Sea and serves as a great vantage point for watching the marine life swim by. We regularly see bonefish, rays of all kinds (including sting rays, Spanish rays, and spotted eagle ray), sea horses, octopus, and many other species of sea critters. Take an early morning stroll before breakfast, or grab a flashlight and take a nighttime dock walk.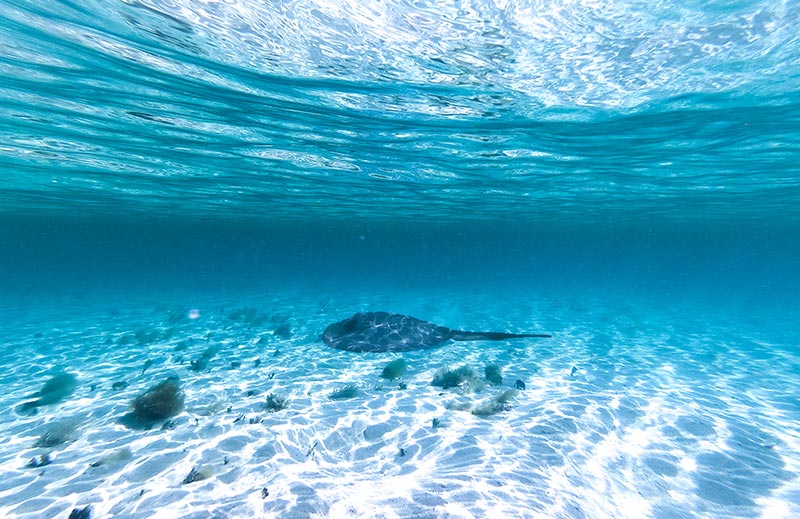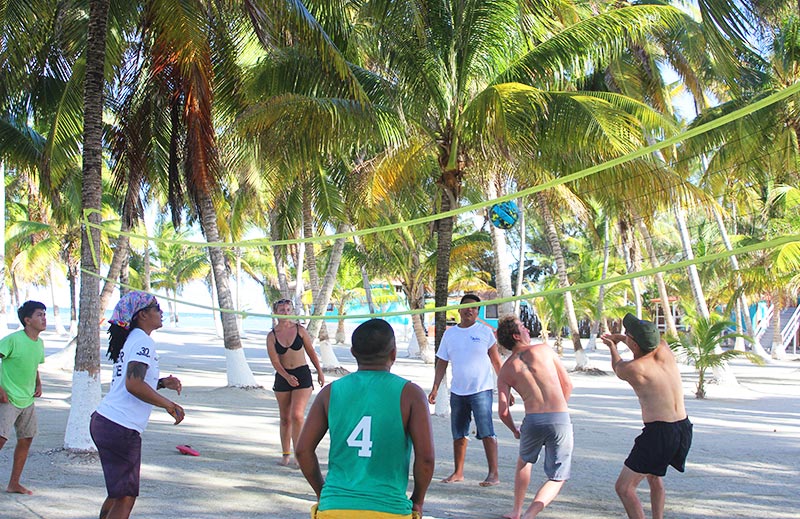 The perfect way to have some fun in the sun. Grab your friends and a volleyball and go chill by our outdoor beach bar, the "Mike's Tiki Thatch", right next to our island volleyball court.
Our certified massage therapist will treat you to a much-needed pampering either on the beach or on the verandah of your private cabana. We also offer couple's massage.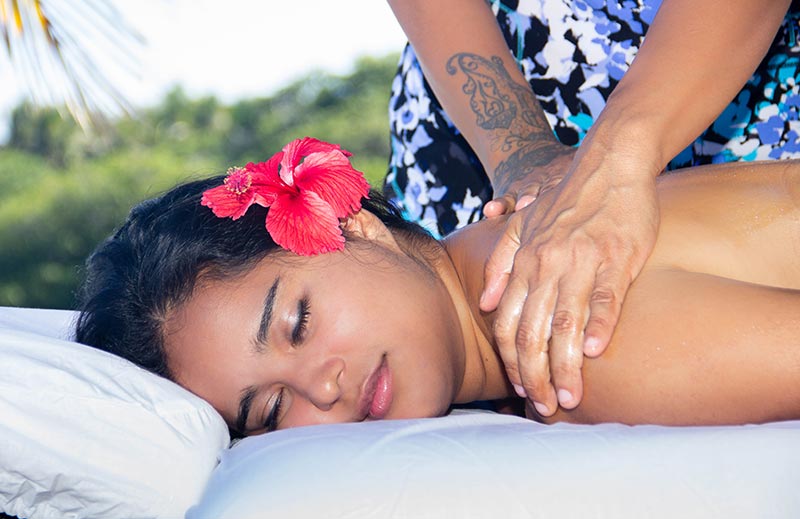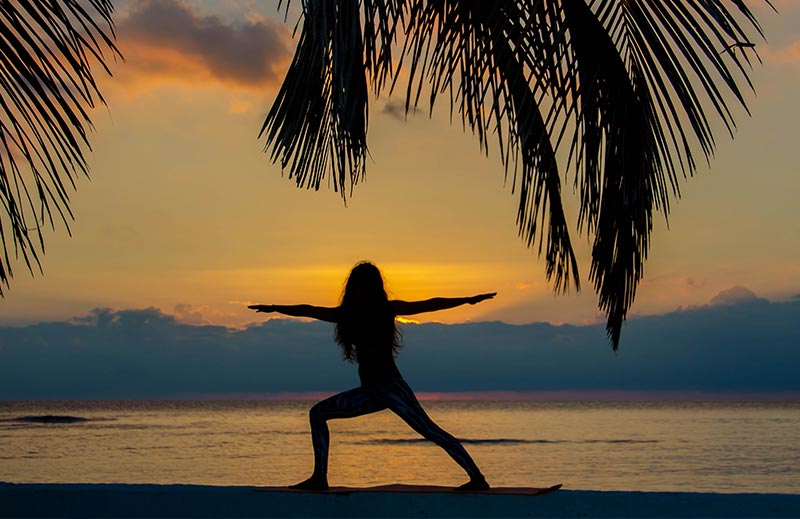 Each of our private cabanas is equipped with yoga mats. Nothing starts the day right like a sunrise yoga session over the reef before a healthy breakfast.
Take a tour of our beautiful island. Ask our concierge for more information. One of our staff will take you on a 20 minute tour of the island showing you the natural and cultural history of this iconic Caribbean island.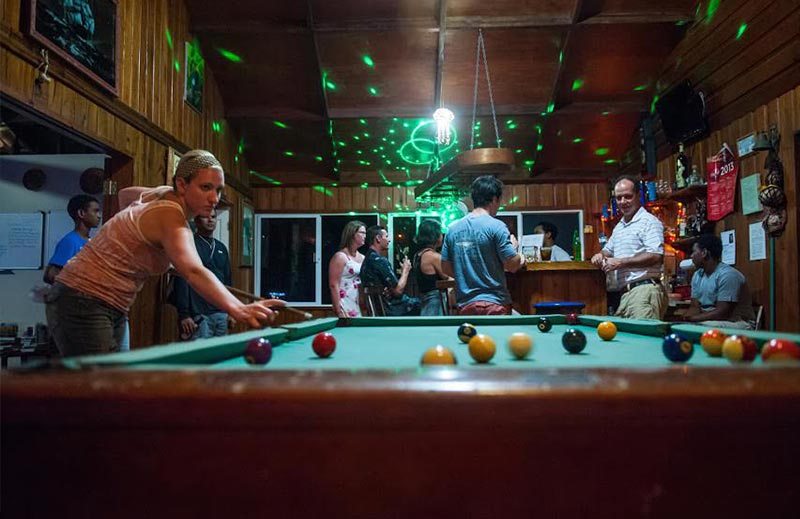 Happy Hour at Charlie's Bar
At Charlie's Bar, you can sip on a signature Blue Marlin cocktail or cold Belikin beer while shooting some pool, throwing some darts, playing some bar games, and exchanging stories about the day's adventures with other guests. Listen to reggae music and watch the sunset from Charlie's verandah before heading to the over-the-water dining lounge for a scrumptious three-course dinner.
Numerous shore bird species call our little island "home". From darting terns, to pirating frigate birds, to prancing sandpipers, to prowling ospreys, to stalwart herons, and entertaining pelicans, birdwatchers don't have to go far to see a variety of birds in their natural habitat. A trip to Bird Island also gives the onlooker a chance to see Brown Footed Boobies and other bucket-list species.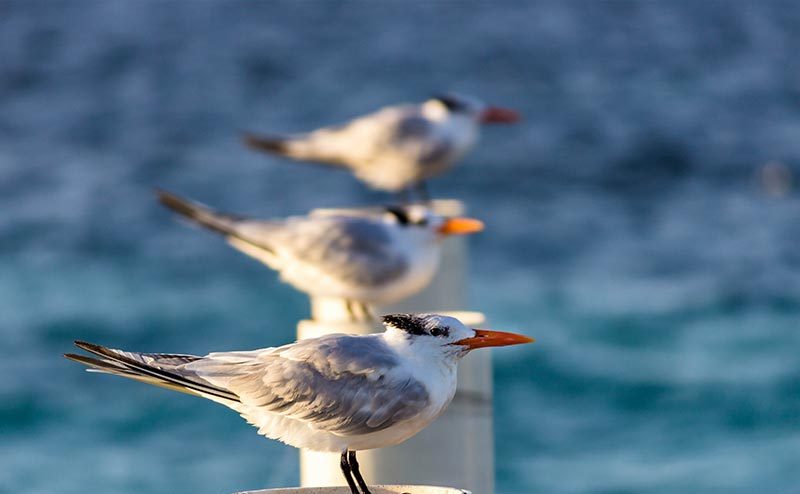 "A fantastic experience for my whole family. All of us snorkeled in the best reefs I have seen in the Eastern Hemisphere...kayaked, paddle boarded and swam in blue green clear waters. We camped out on the dock each night for mind blowing sunsets and the surge in mega fauna activity around the dock as the night feeders arrived.
We will be going back as soo as we can!"