1. GARIFUNA SETTLEMENT DAY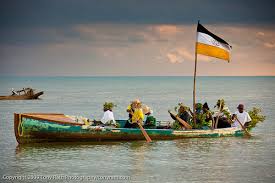 Each November 19, the local Garifuna people begin their celebration of Garifuna Settlement Day with a re-enactment of their people's first arrival to Belize in 1832. The day continues on in celebration with great ethnic food, music, and dance.  A UNESCO World Heritage Culture, the Garifuna people have a stronghold in the Dangriga and Hopkins communities.  Come feel the vibrant culture and discover the delicious foods and heart thumping music on a daytrip to the mainland!
2. Wish-You-Were-Here WEATHER
No need to turn up the heat here in Belize! While your friends back home are stoking the wood burning stove, you will be stoking your sense of adventure with amazing diving, snorkelling, and fishing opportunities on the Caribbean Sea. Wake up to spectacular sunrises over the reef and enjoy the mild 84 degree weather and tropical breezes caressing the island. At Blue Marlin, the only thing as cold as the snow piling up outside your door back at home is the drinks at Charlie's Bar. Welcome to paradise!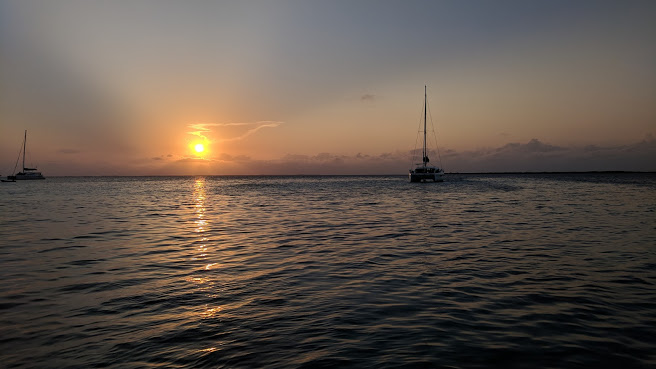 3. SEAFOOD MEDLEY
November is the heart of both the conch and lobster seasons, making for the full Belizean smorgasbord of seafood available during this time of year. Belizeans love seafood in all forms. They have perfected the art of grilling, stewing, hashing, frying, and baking the most delectable bites from the sea. Adding to the abundant lobster and conch, there are also the large species of snapper and grouper, plus squid, octopus, and shrimp. Combine all these local delicacies caught wild and fresh from the Caribbean Sea and you have a seafood chowder or ceviche that's to die for!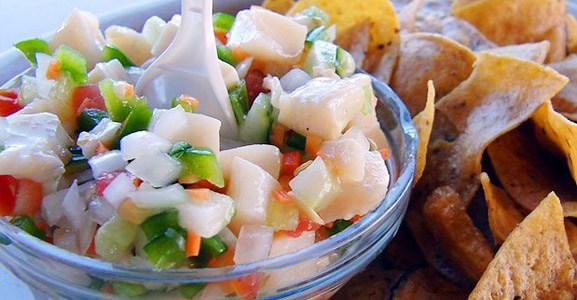 4. CITRUS MADNESS
Speaking of ceviche, November is the perfect time for sucking down fresh tropical citrus fruit juices. Limes and oranges are harvested at this time of year on the mainland farms. Limes are plump and tart, with their juice used as a staple in baking, cooking, and making the mouth-watering seafood ceviche combos which grace local menus. The Stann Creek district, just 14 miles from South Water Caye on the mainland, is known as the Citrus Belt. Here you will find hundreds of acres of trees loaded with the juiciest oranges and limes. At Blue Marlin, we squeeze oranges and limes straight off of trees at our own farm. Tingle your mouth with the vitamin-packed ice cold juices that accompany your meals at Charlie's Dining & Bar.
5. THANKSGIVING DEALS
Take advantage of the tail end of the low season, with uncrowded beaches, discounted flights, and special deals for hotels. November is typically a lull before the mad Christmas and New Year's rush. Enjoy private tours and personalized service with special offers for the whole month of November at Blue Marlin Beach Resort. Contact our reservations office today for a last minute deal or for an early bird deal for next year. It's never too early or too late reserve your spot in paradise!