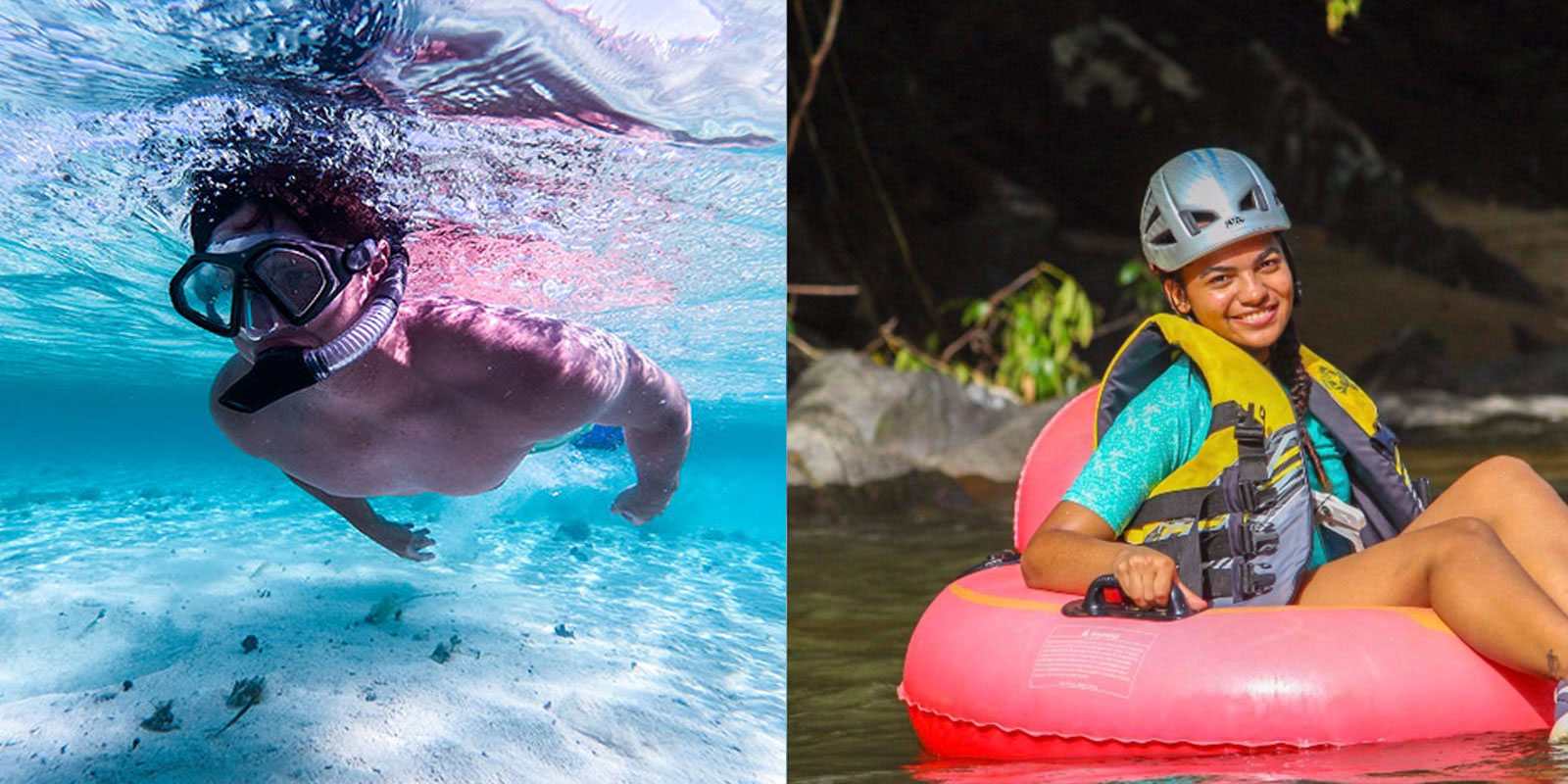 Experience the Wonders of Belize. Belize provides a blend of outdoor adventures with tropical rainforests rich in wildlife and the largest living barrier reef in the world. Explore mountain waterfalls, mysterious temples, and fascinating caves. Dive, snorkel, and fish on the barrier reef in the crystal-clear Caribbean waters beyond comparison
Blue Marlin Beach Resort is ideally located in South Water Caye Marine Reserve where marine adventures await just steps from your private Belize beach bungalow. A boat ride to the mainland and then under one hour drive brings you to lush jungles and charming coastal villages. The choice is yours!
Belize is truly an adventurer's dream with world class adventures around every corner. Visit ancient archaeological sites and Maya ceremonial caves, hidden waterfalls, cool streams and rivers, organic farms, indigenous Maya and Garifuna villages, and, of course, the azure Caribbean Sea and astounding Belize Barrier Reef. Our location atop the barrier reef just 14 miles from the mainland, makes Blue Marlin Beach Resort the ideal location for a "surf and turf" adventure vacation of a lifetime!
The best of both worlds...LAND
Discover the best of both worlds with inland and marine adventures right at your doorstep. Explore the lush tropical jungles of Belize as you soar over canopies or tube through underground caves on a Belize cave tubing adventure. Visit ancient Mayan temples or discover the relics of sacred ceremonial sites deep in the Maya underworld.
Explore the largest living Barrier Reef in the world by SCUBA diving, fishing, or snorkeling. Whether you are chasing fish above or below the surface, rest assured you will be dazzled by the thriving healthy populations of game and reef fish. We offer spin casting, trolling, deep sea, and fly fishing. You can even try your hand at freediving or spearfishing for lionfish and help protect the reef in the process. There are endless possibilities for exploration of the magical real-life aquarium world we call our backyard.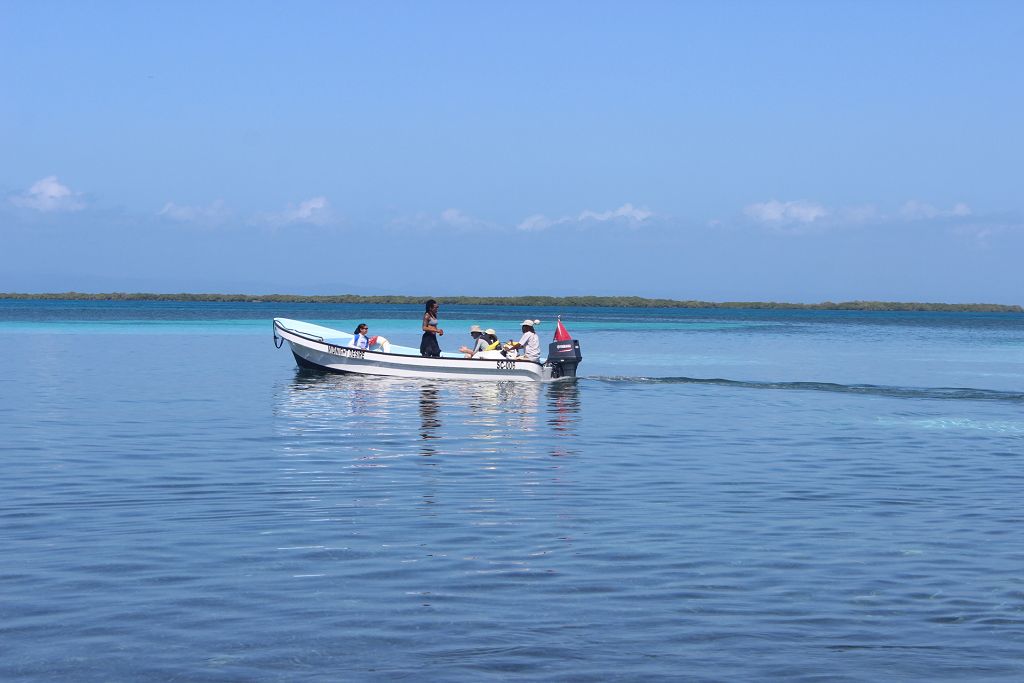 Choose your Belize Adventure
Our experienced staff is always available to help you plan your itinerary and all activities during your stay with us. All of our tours are led by professional captains, drivers, guides, and divemasters. You can pre-book your adventures as part of your reservation or our island concierge can assist with booking your tour once you check-in. The choice is yours!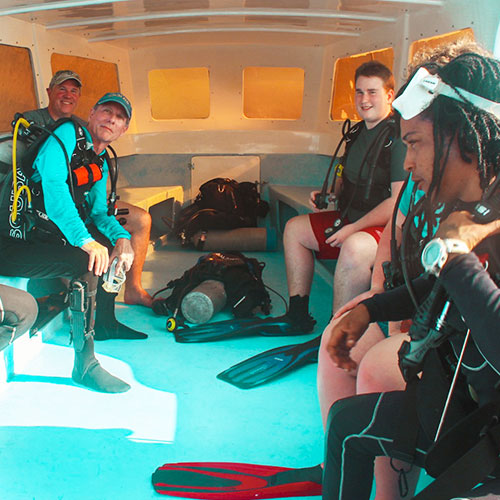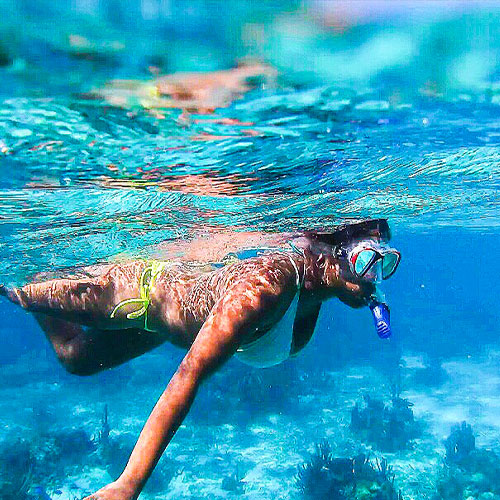 Snorkeling & Island Hopping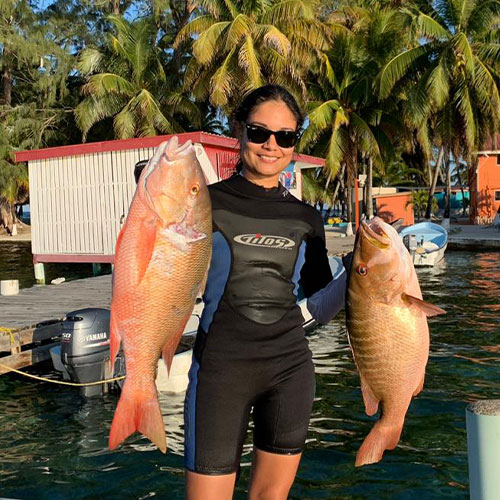 "This place was amazing, and I can't stress that enough! The environment was just paradise, and there was plenty to do (snorkeling, kayaking, fishing, scuba diving, etc.)"