MUSIC OF BELIZE
Throughout the Caribbean and Latin America music plays a pivotal role in ceremony, culture, and daily life. Belize is no exception. In any small village you will hear music playing through open windows, music coming from churches, processions, the corner store. And the music is as diverse as the people of this country. Belize is a melting pot of cultures and ethnicities which bring their own unique history and musical traditions.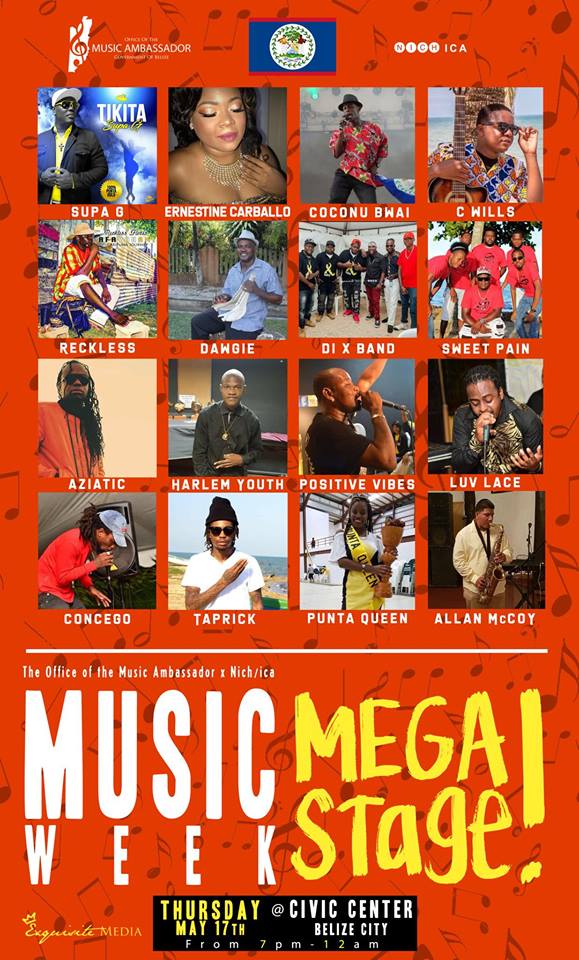 Music permeates society, from listening to music in your living room, to the clubs and bars, to variety shows, music is a critical element to everyday Belizean life. The range is broad. In Belize, the rule of thumb is that if it has a good beat most people will spontaneously dance to the rhythm. It is not unusual to find a karaoke machine at most gatherings, with family and friends showing off their vocal skills (or lack thereof) to anything from country music to bachata to rock & roll and everything in between.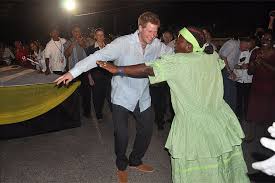 The Government of Belize is promoting local talent and production in a now annual music week, filled with performances, interviews, and collaboration between artists to promote the growing industry.
PUNTA, PARANDA, and PUNTA ROCK
Based in an Afro-Caribbean tradition, the Garifuna culture stems from escaped slaves and the native Carib Indians of St. Vincent. In the 1800s this new mixed culture went to seek broader horizons and fled to the Caribbean coast of Belize, where the British colonialists at the time allowed them to land and make a new home. Along with their own language, food, and traditions, came their music.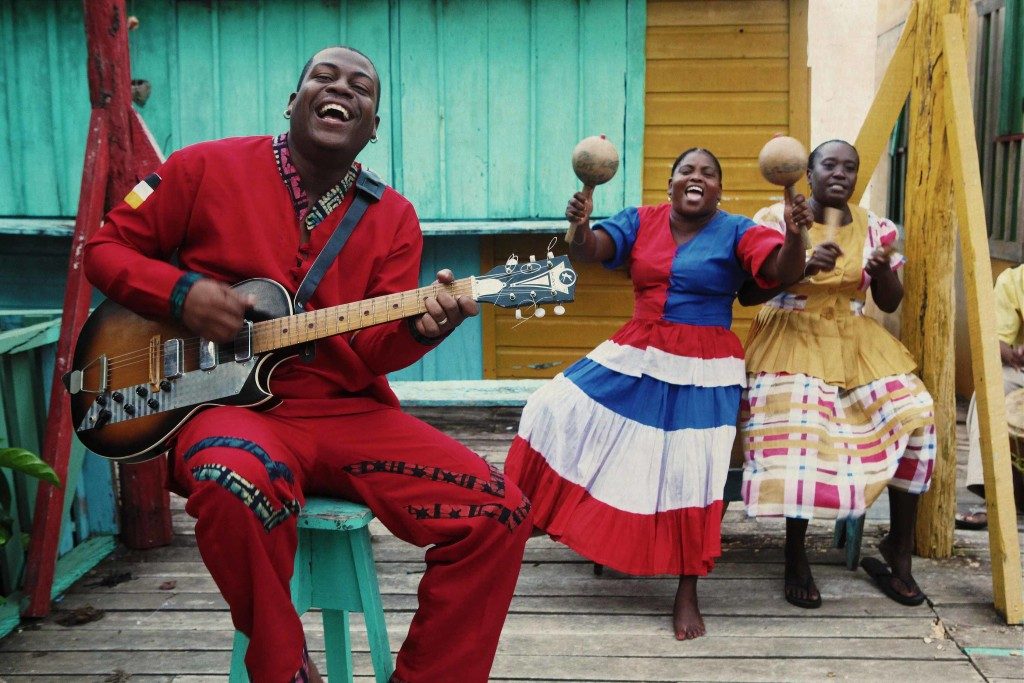 Punta music is the traditional music of the Garinagu people, who settled in Dangriga, Hopkins, and some small southern villages in Belize. It is based on drums made of mahogany and deer skin and they are played in a group in a fast-paced rhythm that is often accompanied by dancers and vocalists. These drum sessions make an important part of milestone events such as weddings, birthdays, wakes, funerals, baptisms, and any special occassion. A derivative of this genre of music is paranda, which adds guitar and other elements to the traditional beats. Come experience the Hopkins Village Annual International Paranda Fest on April 1, 2019.
Modern day "punta rock" combines electronic sounds with traditional drum beats. Many legendary punta artists including Aurelio Martinez, Andy Palacio, Mohobub and more come from the Stann Creek District, specifically Dangriga, where Blue Marlin main office is located. Dangriga is known as the "Cultural Capital of Belize". The younger generation of punta rockers were heavily influenced by these original founders of the recording tradition and include Lloyd Augustine, Vida Magdaleno, and other rising young punta stars.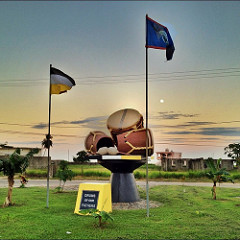 REGGAE, REGGAE SOULS, and REGGAETON
Hailing from Jamaica, reggae is universally loved throughout the world and especially in the Caribbean. The most iconic reggae legend, Bob Marley, is still leaving his mark having influenced a whole new generation of reggae artists such as Chronnix and Protege. The roots of reggae come from the rastafarian culture and have spread to become embedded in Belizean culture. The reggae genre came into to being in the 1960's as an evolution of the Rocksteady and Ska musical style. Reggae can be heard coming from bars and restaurants throughout the islands, from people's cars, and homes.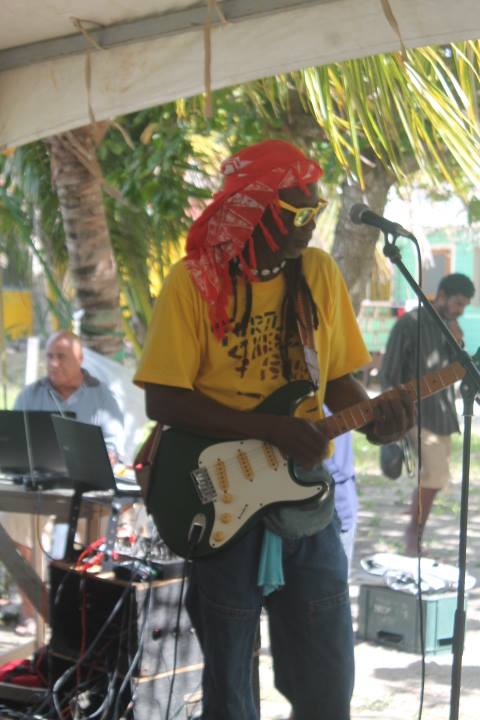 A blend of Latin American and Caribbean traditions and rhythms, reggaeton is a more hard and upbeat version of reggae influenced by hip hop with lyrics in Spanish. On the other end of the spectrum, reggae souls often accompany a Sunday afternoon on the beach or a karaoke session and these soul songs harken back to the simpler times with romantic rhythms and lyrics.
CARIBBEAN DANCEHALL
Belizeans love a great party and often dance late into the night at the local bars and nightclubs and at beach parties. A staple of any good dance party is a great DJ and a great dancehall mix. Dancehall, which originated in Jamaica and spread throughout the world, represents not only a musical genre, but a lifestyle of Caribbean vibes and culture of music and dance.
SOCA and CARNIVAL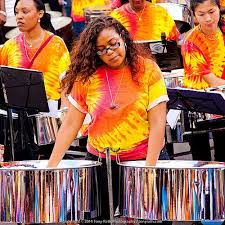 September is a very important month in Belizean history, as it marks the anniversary of its independence on September 21, 2019. This is a month of celebration and patriotism. Along with independence comes the infamous Carnival, where the beat of steel drums, elaborate costumes, and extravagant street parades dominate the season. This is a week of excess with endless parades, dance contests, carnival troops, singing, drinking, eating, and late night festivities. The heart and soul of Carnival is the music.
Soca music originated in Trinidad, but has developed its own flavor here in Belize. Soca artists lead the way in the parades and every year there is a Soca song contest with the most well-known Belizean artists vying for the prize of Best Song. Ms. Ernestine Carballo, Belize's Soca Queen, is at the forefront of the art movement and giving the youth an opportunity to participate in the arts.
MARIMBA and the MAYA TRADITION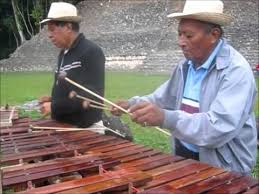 One of the original Belizean musical genres stems from the indigenous Maya communities. "Marimba is a type of music that refers to a percussion instrument made of wooden bars and keys and musical sounds are produced from it by striking with mallets. This music originates from Africa and pre-Colombian Mesoamerica (current day Central America)."