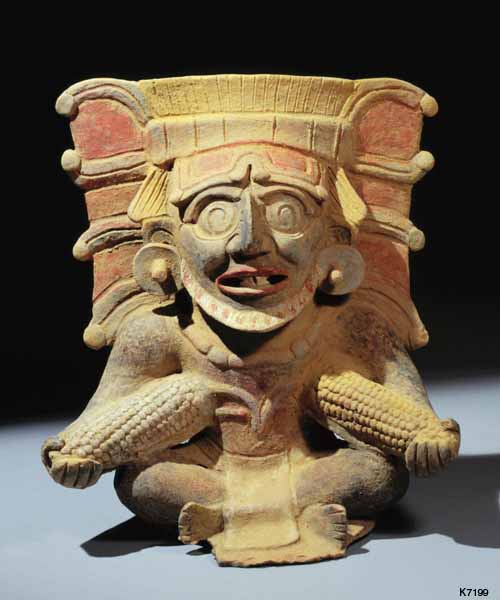 Our guests enjoy royal treatment when they are on our all inclusive relaxation, adventure, diving, or snorkeling packages. And what better treatment than fresh and tasty meals and snacks lovingly prepared daily by our Chef and kitchen staff? We use the freshest local ingredients including fish, lobster and conch conch caught daily by our boat crew and organic veggies from the mainland farms. Our meals are a fusion of Belizean and International cuisine with a focus on freshness. Included in our menu, you will often find dishes made with corn, a staple of the indigenous Maya people of Belize.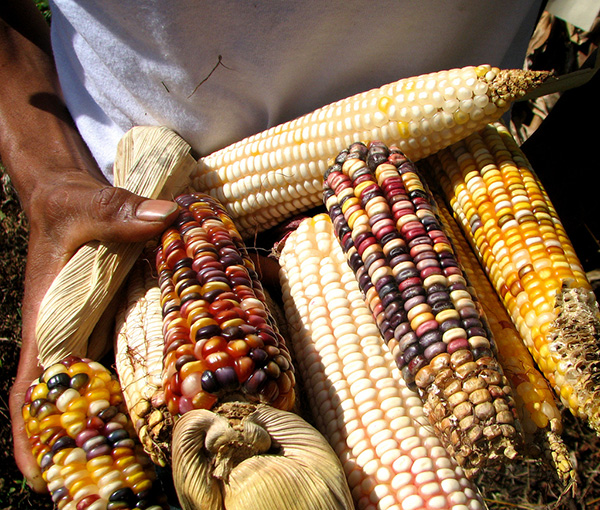 As long as 4000 years ago, the ancient Maya had already perfected the art of domestication and were growing several varieties of this staple crop. Corn (also known as maize) was the center of daily community life in pre-Columbian North and Central America. From its cultivation to its processing to its consumption and its spiritual value, corn permeated all aspects of society and its rituals. Ceremonies revolving around the corn growing cycle were central in the Maya calendar and the corn god was highly revered in the Mayan pantheon.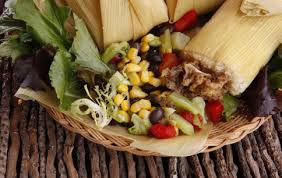 Corn was, and continues to be, consumed in many forms by the ancient, and now modern day, Maya people of Belize. The Stann Creek and Toledo districts hold some of the strongest Maya traditions and communities. To this day, corn is still ground in communal corn mills and processed into rich drinks (also known as lab– ground corn mixed with spices sugar and warm water), dumplings, tortillas and many other dishes. Traditionally, the corn is processed into "masa", a corn dough or flour.
At Blue Marlin Beach, we honour this indigenous crop by serving snacks and main courses based on these millennial-old corn-based recipes. Here are five deliciously healthy dishes that our guests (including those who are on a gluten free diet) will enjoy between their dives and adventures on the reef: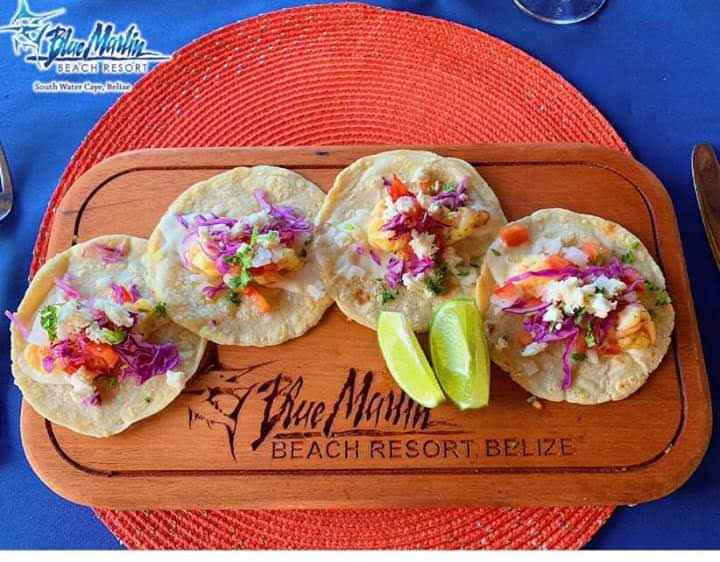 PANADES: Scrumptious deep fried corn pockets, crispy on the outside and stuffed with hashed fish, beef, chicken or beans, these little treats pack a big punch. Cover them with a traditional onion relish and some Marie Sharp's Habanero Hot Sauce and you will be freshly energized
TACOS: These can be served as a soft shell dish made with stewed shredded chicken, onions, cilantro, and pepper sauce. Rolled and stacked, a plate of these warm, soft tacos makes a perfect breakfast or snack with a nice fresh watermelon, lime, papaya or tamarind juice. The other version is a slightly fried shell stuffed with grilled beef or pork and pico de gallo.
CHIPS and CEVICHE: Being right on the sea, our kitchen uses the freshest seafood to prepare the absolute best ceviches. Prepared with limes and tomatoes from the farms on the mainland and conch caught by island freedivers, the ceviche is definitely a labour of love. A perfect partner for a spicy bowl of ceviche is homemade tortilla chips.
CORN CHOWDER: After building up an appetite out on the water fly fishing or under the water diving, our guests enjoy three course dinners every night. Corn chowder is a perfect appetizer to wet your palate. Paired with our homemade breadsticks , this creamy sweet soup hits the spot!
DUKUNU: Derived from ancient Maya recipes, dukunu is a culinary treat. It is based on corn and is usually meatless. Dukunu is a perfect rice or bread substitute for any meal and pairs well with a lovely stew. Roasted corn kernels are blended with coconut milk to form a dumpling that is steamed in corn husks. This lends to a smoky and sweet flavor.