MARCH 2019: WOMEN's MONTH at BLUE MARLIN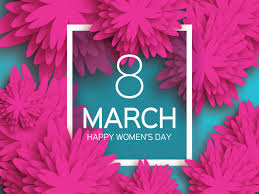 Who rules the world? Girls! March 2019 is International Women's Month. The strength, creativity, versatility, intelligence, and skills of women worldwide are highlighted here in our staff and crew at Blue Marlin. Without women, this would certainly be a much different place. The dedication, hard work, kindness, and friendliness of our female staff make Blue Marlin what it is– a place where guests can come relax, eat well, explore, and enjoy the beauty and comfort of our accommodations, setting, and dining here at Blue Marlin. The staff is over 50% female and most are single moms.
Meet our Blue Marlin Beach Resort "Woman Power" Team and see what makes us so special:
Ms. Rosella: Owner/General Manager/Chef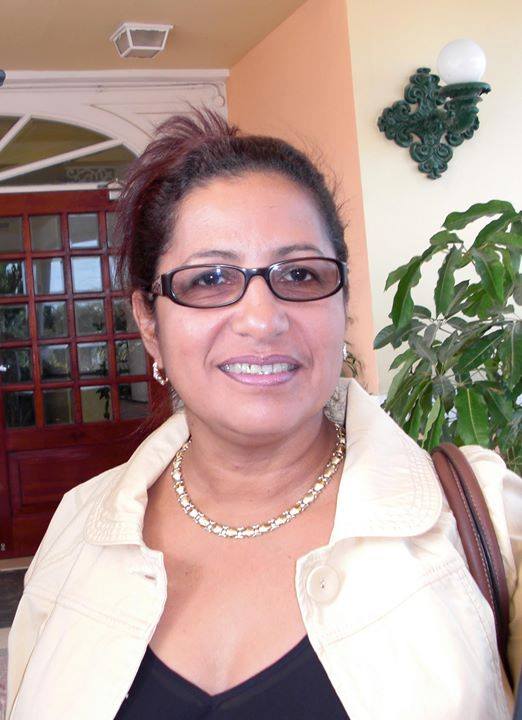 Ms. Ros has been lovingly welcoming guests to her island paradise for nearly 30 years. She is a born- and-raised Belizean, dedicated to providing the best in personalized service. She has become a personal friend to many Blue Marlin guests over the years. After her husband passed away, she continued on with the business on her own as well as raising two daughters on her own. On many a day, you can still find her in the kitchen being "Momma" preparing delicious home-cooked meals for our guests. Or, in the office making sure that all your needs are filled and that you can have an unforgettable time on her private island getaway, Blue Marlin Beach Resort. Her guests come as friends and leave as family– with her trademark family-style, home-style service here at Blue Marlin. She is heavily involved in the tourism industry and community enhancement projects, being the President of the Belize Tourism Industry Association Dangriga chapter.
Ms. Julissa: Inland Activities Liaison/Licensed Tour Guide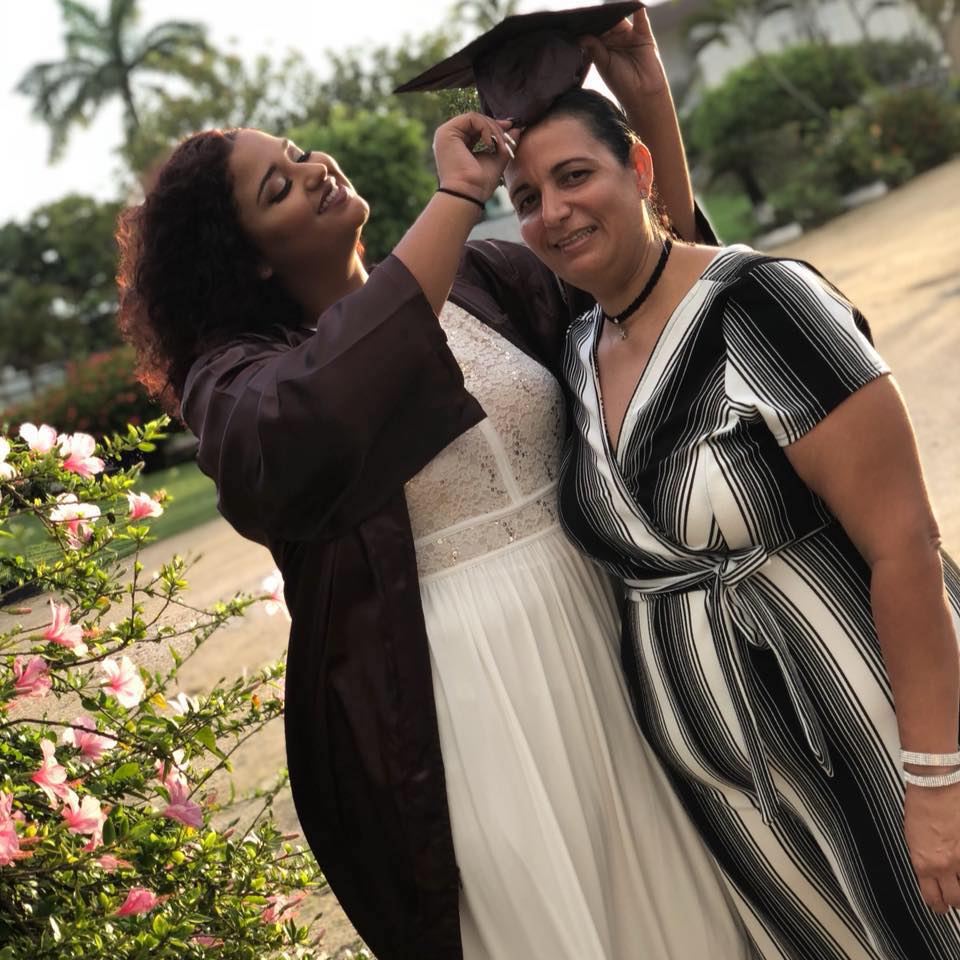 Ms. Julissa is also a member of the Blue Marlin family, being the oldest daughter of Ms. Ros. She is our mainland tour guide as well as personal liaison for our guests. She will meet-and-greet you at the Dangriga airstrip upon arrival, transfer you to the boat, and show you all the mainland attractions such waterfalls, ziplines, jungle hikes, birding, Mayan ruins, Garifuna culture, and Marie Sharp hot sauce tours on an unforgettable inland day trip.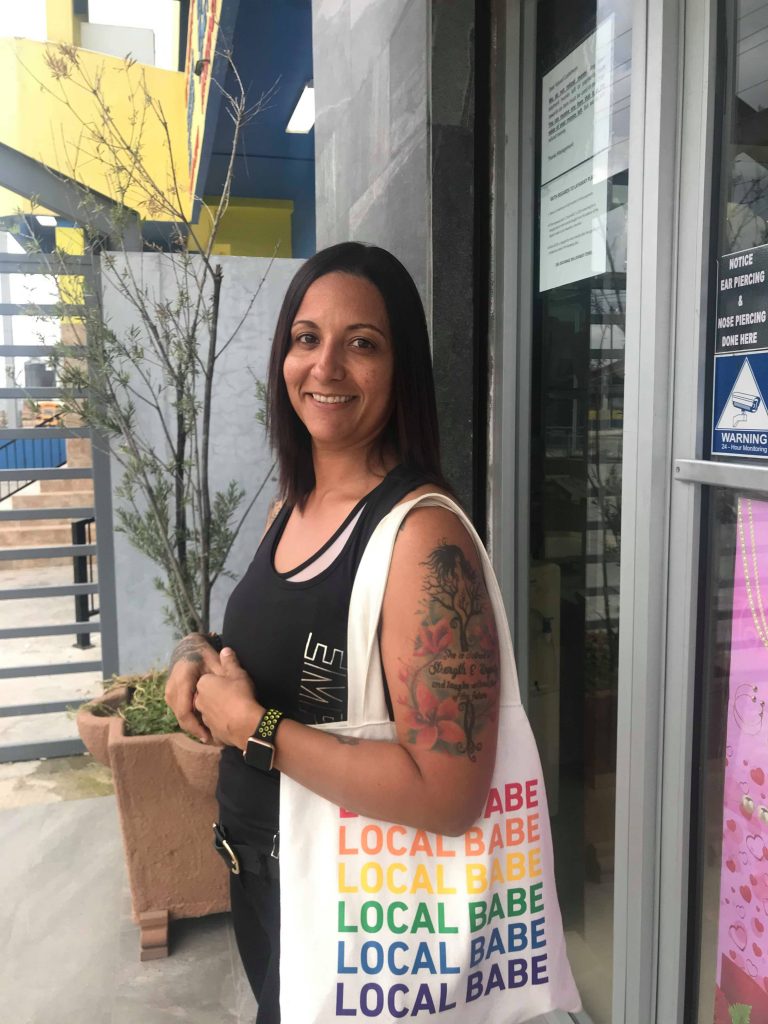 Ms. Mariel: Masseuse/Marketing
Ms. Mariel is maintaining the tradition of her mother, Ms. Ros, by literally being "hands on" in her family business. She is the island masseuse, having studied and practiced the art of massage for almost a decade. She is also involved in marketing, overall island operations, and has grown up assisting with the family business at Blue Marlin in all aspects since childhood. Mariel is also dedicated to fitness and healthy living. She makes sure that our guests have access to healthy activities and meals. She is devoted to motivating women and girls take charge of their bodies with exercise and mental focus.
Ms. Makayla: Photographer/Model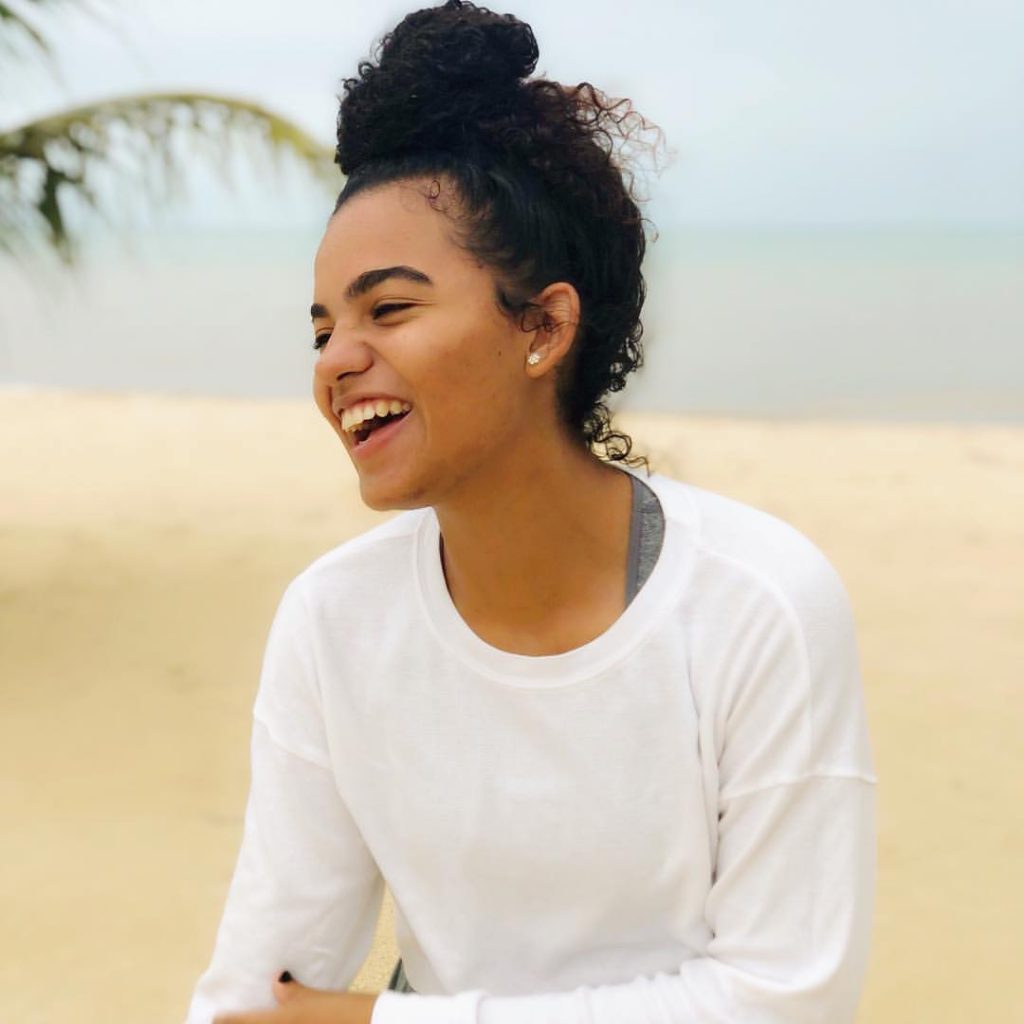 Ms. Makayla is the youngest member of our team, but has grown up at Blue Marlin, her grandma's family business. Makayla is still a student, so she can only assist part-time, but she spends her weekends and school holidays taking amazing photos on the Caye. Makayla is very artistic, creative and beautiful and she works both sides of the camera as model AND photographer. She has a great eye for the beauty of the island and the joy of spending time out here.
Check her out at Instagram @Makayla Leslie.
Ms. Stacey: Divemaster/Island Guide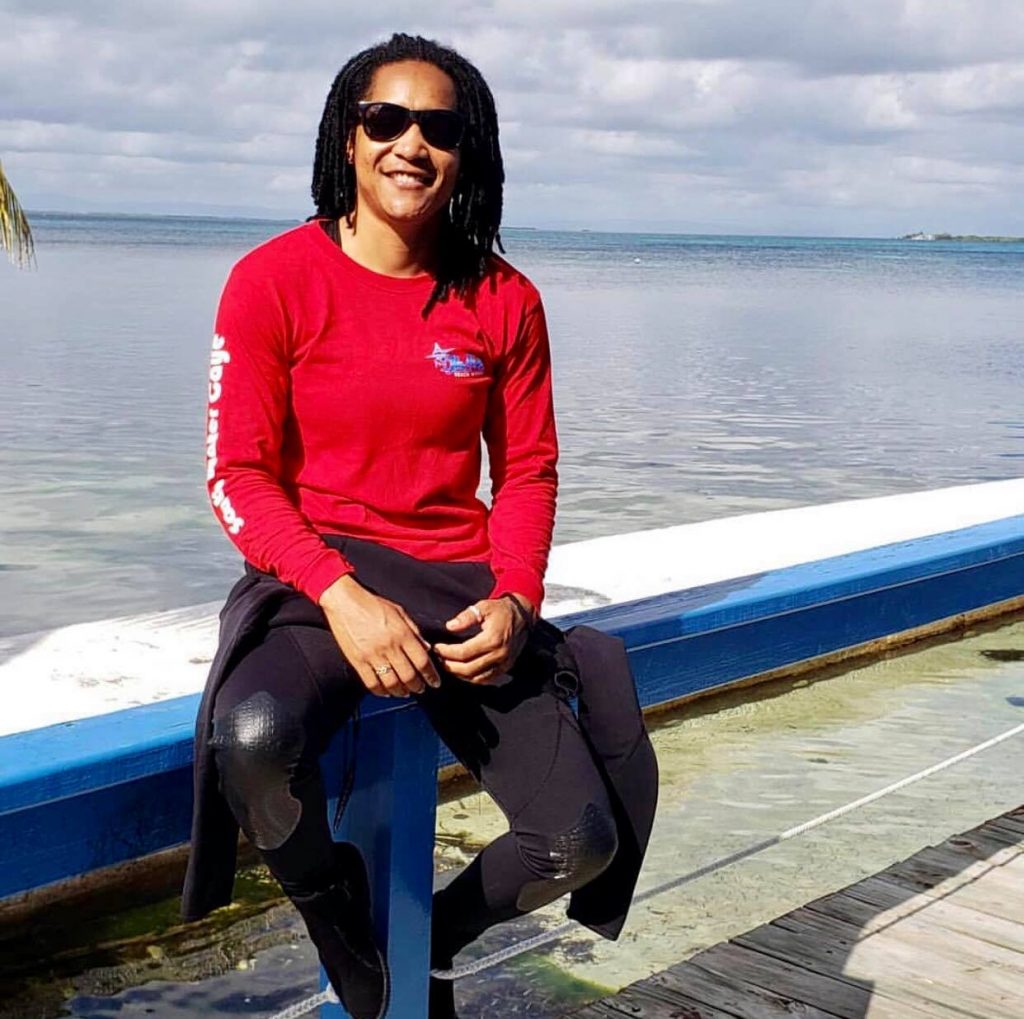 Stacey is an all around powerhouse when it comes to water activities and island knowledge. She is a skilled divemaster, has a plethora of knowledge about marine life, and can show you the ins and outs of the island environment here on South Water Caye on an island walk or night walk. She has been living and working on South Water Caye on and off for over 12 years. Stacey does a little bit of everything on the island. She certainly makes it an exciting experience for our guests with her sharp wit and vast knowledge of island life.
Ms. Sonia: Staff Supervisor/Bartender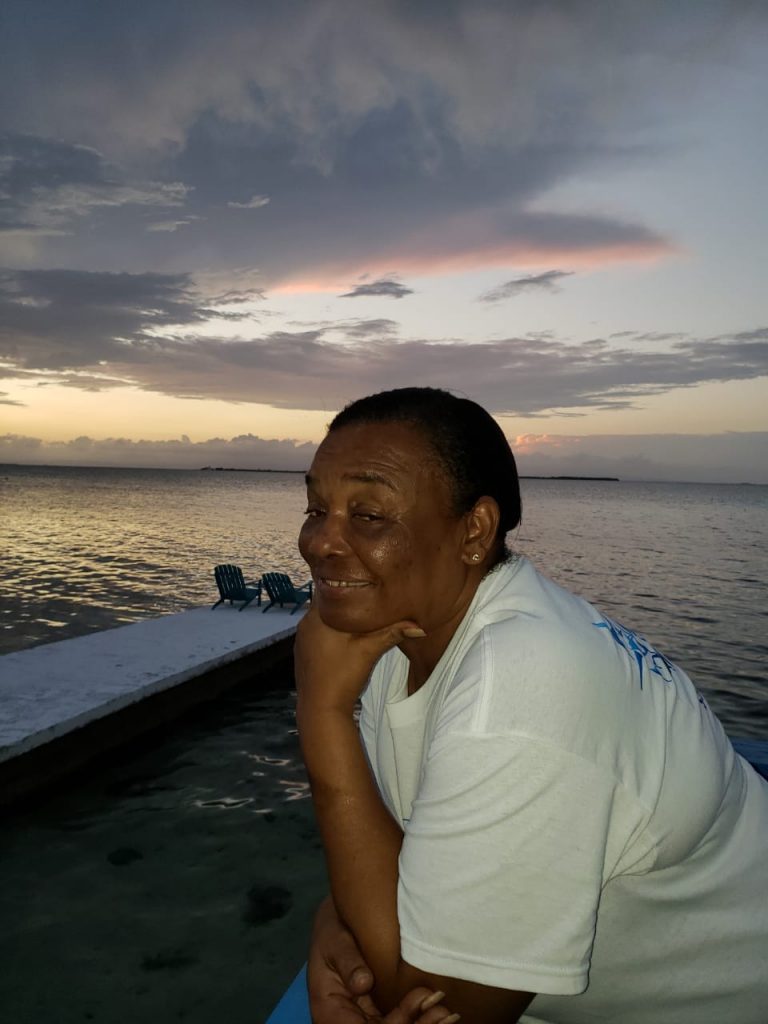 Ms. Sonia, Stacey's mother, has been coming to Blue Marlin for many many years and has been working here full time for a couple years. She is a no-nonsense kinda' gial and she is full or stories and history of the islands and Belizean traditions. She mixes a mean margarita and welcomes our guests with a complimentary welcome drink upon arrival. And she will play anything from country music to dancehall music at the bar at your request.
Ms. Carlene: Sales and Reservations Manager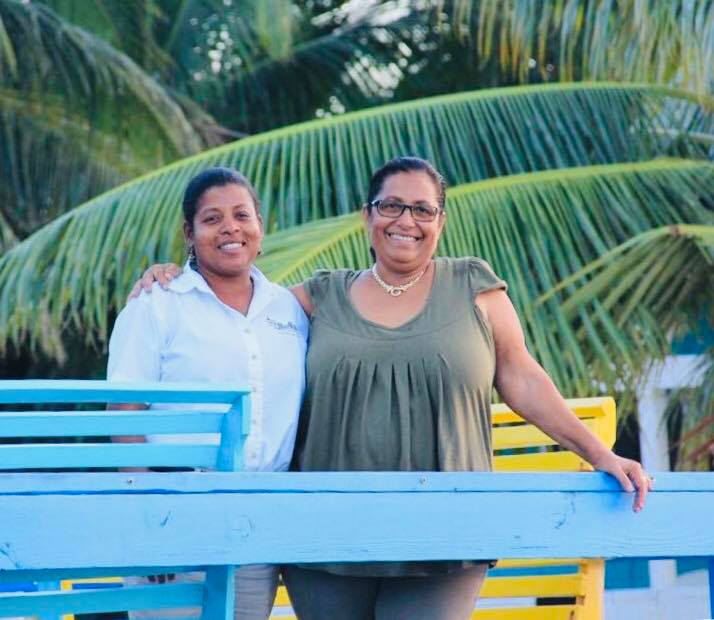 Ms. Carlene is based at our mainland office in Dangriga. She has been with Blue Marlin for 5 years and she is the glue that keeps it all together when it comes to reservations, scheduling, organizing transportation, and communicating guest needs to the staff on the island. She does everything from personally transfering guests to the boat to representing Blue Marlin at trade shows and conferences. She is no stranger to the resort and she is also involved in managing the BTIA office.
Ms. Ilana: Bonefish Hotel Operations Manager (our sister resort)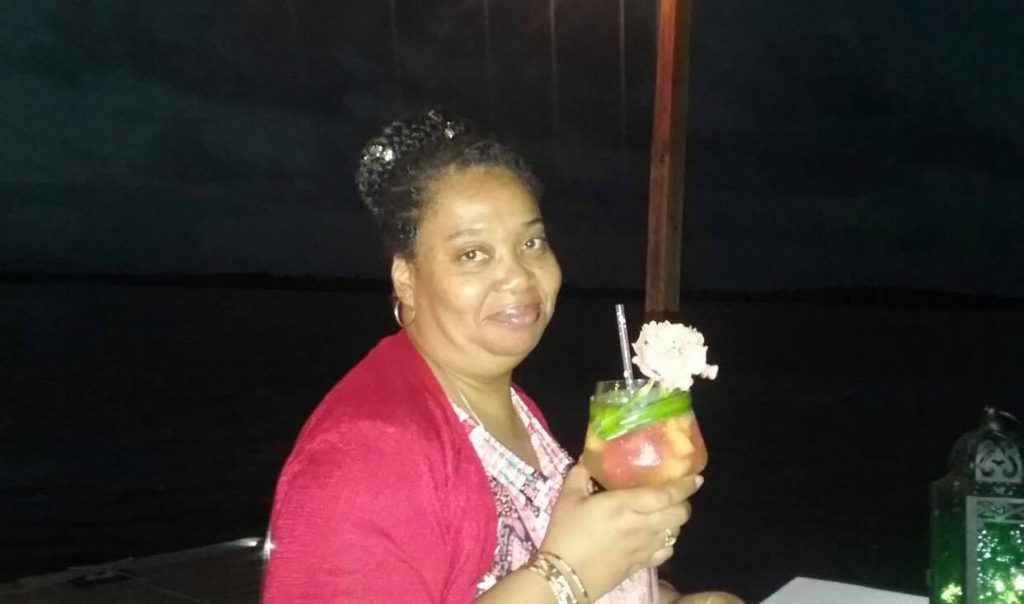 Ms. Ilana has been a dedicated member of the team for the past 12 years. She is the heart of the mainland office and works tirelessly behind the scenes ordering supplies, ordering maintenance, and making sure everything runs smoothly for our guests. She is always happy to assist with anything and everything. Ilana is a critical back up player to our Blue Marlin Team and we truly appreciate her.
Ms. Marjorie: International Airport Liaison
An old family friend of Ms. Ros and remote member of our Blue Marlin Team, Ms. Marjorie will be your first point of contact upon arrival in the country in Belize City. She will personally meet and greet you at the Phillip Goldson International Airport and make sure you make your connecting island hopper flight to Dangriga on Maya Island Air.
Ms. Amber: Kitchen Assistant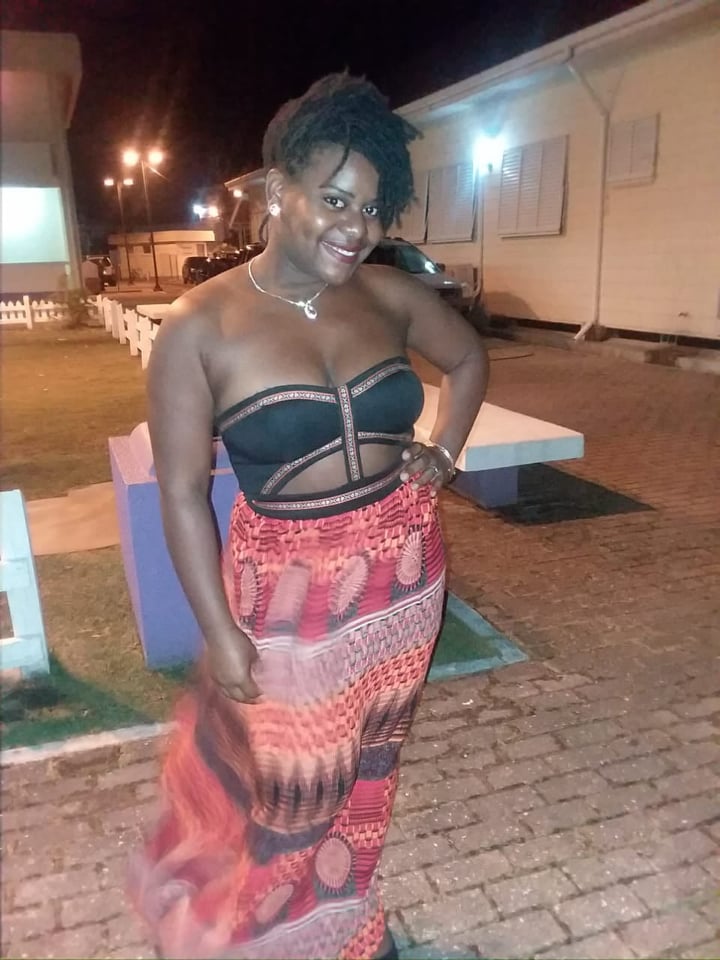 Ms. Amber is new to our team and has worked in kitchens at big hotels in the city. She is a kitchen assistant and baker, prepping our delicious meals, as well as baking breads and desserts. She is socially involved in women's issues and is a member of the activist group, Our Circle, dedicated to human rights and equal rights in the LGBT community, particularly for women.
Ms. Faust: Staff Cook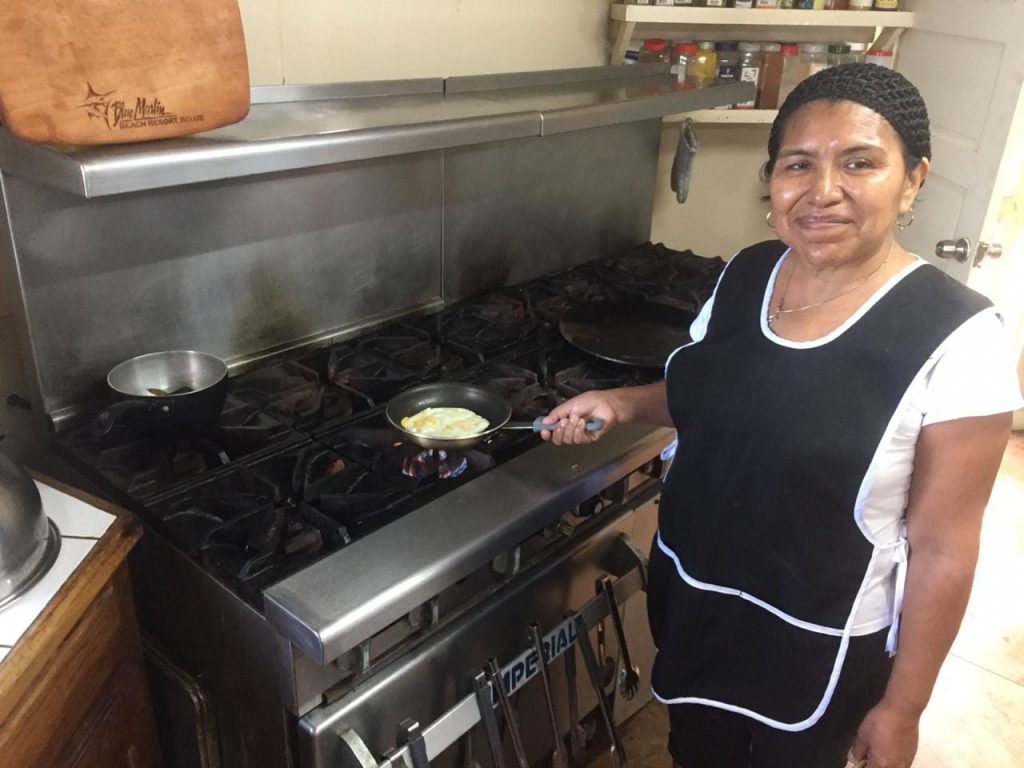 Someone has to keep all of our hardworking staff well-fueled and nourished. Ms. Faustina is often the first to get up and the last to go to sleep, making sure that the staff has three homecooked meals a day while on the island. She has a daughter in university and is a dedicated mom, working hard to pay the school tuition. She makes a killer corn tortillas, stewed chicken, and pizza.
Ms. Eleonora and Ms. Amina: Housekeeping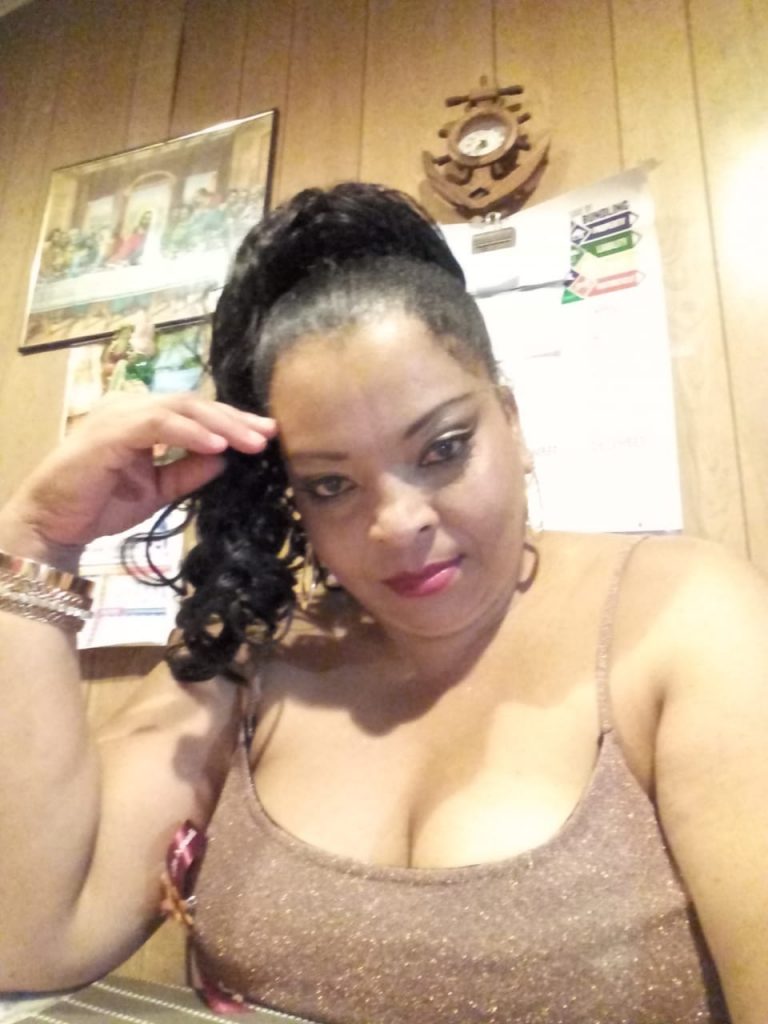 New to the team, Ms. Amina has experience working on mainland resorts and will make sure our guests are well taken care of with fresh linens, fresh water, clean towels, and an evening turn down. Ms. Eleanora is also new to the team and she has experience in the cruise ship industry and in hotel housekeeping. These ladies make sure all of our guests have a wonderful clean environment and that their needs are well-covered.
Ms. Mireya: Dining Room Hostess/Server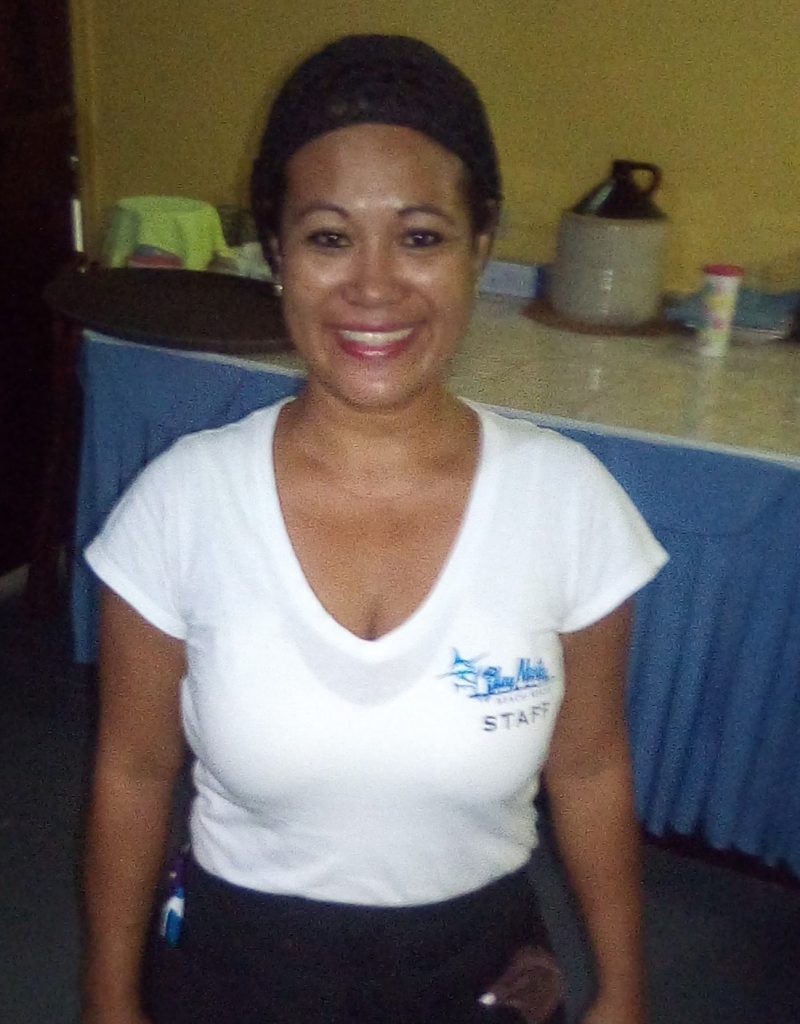 This is Ms. Mireya's first season at Blue Marlin, and she has proven to be dedicated to fulfilling our guests' wishes by accommodating their dietary restrictions, helping them select the best wines, and folding their napkins in beautiful and artistic shapes. She is always on her toes and, if you need anything at all related to dining, she is there to assist. Mr. Mireya has years of experience working at high end resorts and has even worked for Francis Ford Coppola. Ask about her napkin folding classes.
Ms. Isabelle : Guest Services/Marketing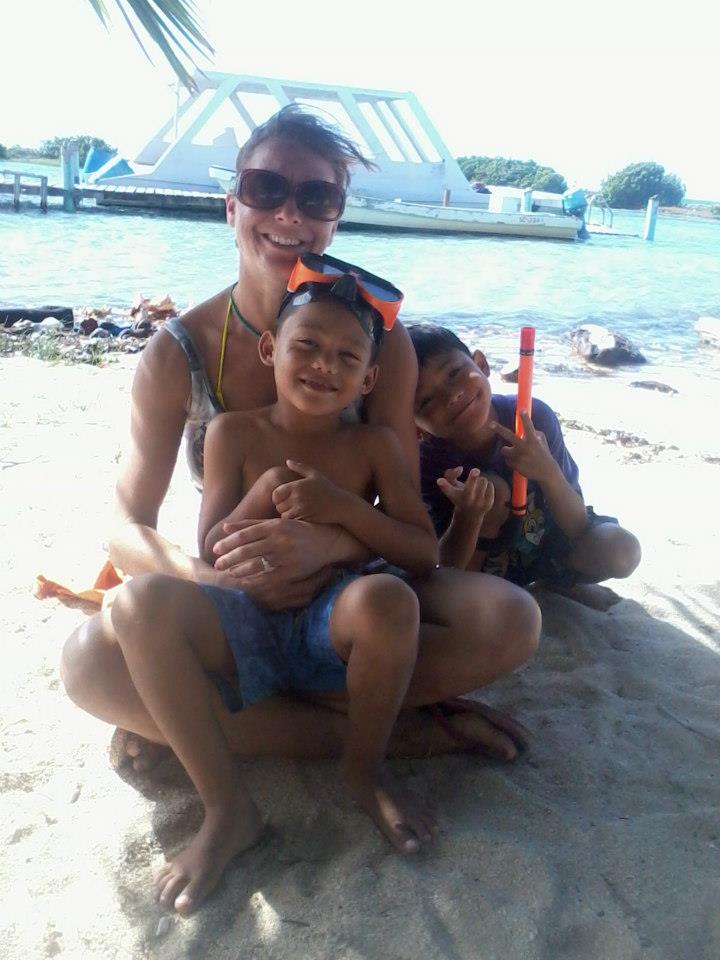 Also a new member of the team, Ms. Isabelle (the author of this blog) is an experienced blogger, naturalist, and guest services manager. She has worked in resort and tour sales, marketing, and guests services for over 15 years throughout Belize. She has been working around the Belize cayes for over a decade and has been all around the waters fishing, snorkeling, and free diving in her free time with her two sons. Isabelle has also worked inland managing nature reserves, eco-resorts, and tour companies.
Feel free to ask any of our power ladies about the latest happenings and activities available on and off our island base.