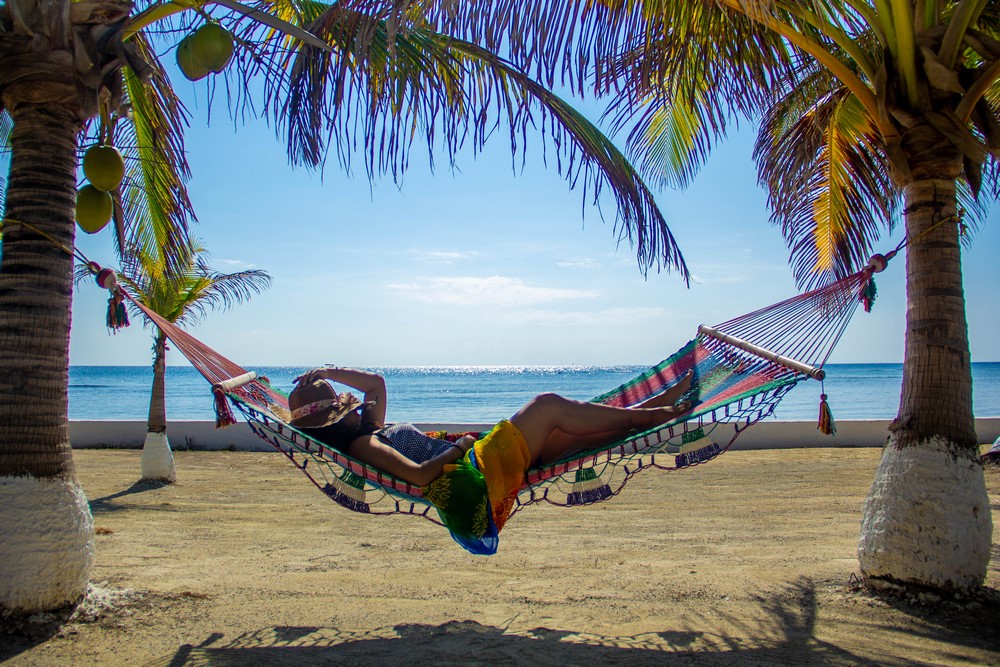 Statement from Blue Marlin Beach Resort: Belize Covid-19 Update
(Updated October 2021)
As Blue Marlin Beach Resort celebrates its 34th anniversary in October 2021 amidst the on-going Covid-19 pandemic, we maintain our commitment to ensure a safe environment where our guests can escape to relax and enjoy the reef and the sea.
Blue Marlin Beach Resort has been a choice off-the-beaten-path destination for many travelers seeking a quiet small island experience. Our remote offshore location within an exclusive setting away from crowds is well poised within the Tourism Safe Corridor in the South-East Coast of Belize.
With an idyllic location directly atop the Belize Barrier Reef as well as situated within the South Water Caye Marine Reserve, South Water Caye is a haven for adventure travellers, anglers, and nature lovers. World-class diving and snorkel sites are just 2 to 10 minutes from your rooms, and there are amazing fishing spots all along the inner and outer reef.
Traditionally hosting just a small handful of guests at a time, physical distancing is a regular daily routine with spacious open-air grounds, standalone accommodations, on-site activities, and operating tours in small groups that are limited to hotel guests only.
As the Belize travel industry continues to operate safely and successfully, the Government of Belize and the Health authorities continue to take the necessary measures to ensure visitor safety.
Here are links to the official sites where these measures are regularly updated:
https://www.travelbelize.org/health-safety
https://belizetourismboard.org/news-and-gallery/belize-covid-19-travel-updates
Our Health and Safety Commitment:
Full vaccination for all employees
Mask wearing by all employees
Health screening for employees prior to starting their work shift
Accommodating staff on the island throughout their work shift to avoid exposure from the mainland.
Staff interaction limited to meals, tours and when extremely necessary
Cleaning and disinfecting high-touch surfaces in all common guest areas
Hand sanitization stations in Dining Room & Bar and Tour Dock
Open-air Palapa dining with more than 6 feet distance between tables
Operating at 60% or less guest occupancy to maximize physical distancing
Operating tours in small groups that are limited to hotel guests only
Contactless check-in and check-out processes
Offering flexible rescheduling policy in the event that trip is cancelled due to travel restrictions.
Pre-Travel & Belize Entry Requirements
All travellers entering Belize at the Belize City Airport (BZE), whether vaccinated or unvaccinated, will be required to present a negative Covid-19 PCR test taken within 96 hours of travel or a negative result from any approved Antigen Rapid Test taken within 48 hours of travel. If no test is presented, a COVID-19 test will be administered at the airport for a fee of USD $50 per passenger.
CDC requires a Covid-19 negative test for all US bound travelers. Blue Marlin has secured the services of a Government approved testing facility in Dangriga. A Rapid Antigen test is conducted and your result certificate is returned within half-hour. Most of our guests have been getting the test done on the same day of checkout and this has been working very well. Please contact our Reservations Desk for additional information at reservations@bluemarlinbeachresort.com or Toll Free 1-800-798-1558 (USA and Canada).
All visitors should be prepared to follow all Government-regulated safety protocols throughout your journey in Belize: Wear your mask at all times; sanitize often; maintain physical distance.
All visitors to Belize must present a valid passport upon arrival. Check that your passport's validity date is current and beyond your scheduled departure date.
Belize is English speaking. Local currency is the Belize (BZ) dollar that is pegged to the US dollar 2:1; that is $1.00 US = $2.00 BZ. Money exchange is not necessary.
Flexible Travel Booking Policy
Book With Confidence that Blue Marlin Beach Resort is a trusted travel partner.  We will maintain flexible cancellation policies by offering transferable reservations to within two years from the original travel date.
Covid-19 Reschedule Policy: If you cannot travel due to international travel restrictions or requirements, your reservation is transferable to a future date stay within two years at a minimal rescheduling fee of $100.00 per person. Reservation can be changed up to 7 days before the scheduled date of arrival.
For further information, you may give us a call directly in Belize at Toll-Free 1-800-798-1558 (USA and Canada), What's App +501-610-5789 or +501-634-9483, or send us an e-mail at reservations@bluemarlinbeachresort.com .  You can also follow us on Facebook/BlueMarlinResortBelize for further updates.