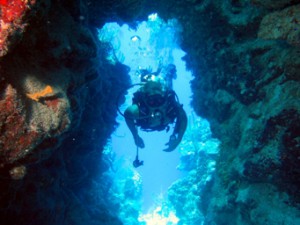 Scuba diving in Belize is a unique experience. With the longest Barrier Reef in the western hemisphere and second longest in the world, Belize is consider a top scuba diving destination. It also boasts three of the four true atolls in the hemisphere which are, Lighthouse Reef, Turneffe Islands and Glover's Reef.
At Blue Marlin Divers in South Water Caye every dive is a new exhilarating experience. We are right on the reef and just 45 minutes off Glover's reef making us a top Belize diving Destination. There are some really standout scuba diving sites here to explore all of which are just 5 to 10 minutes away. To name a few: Tobacco North & South, Hannah's Heaven, Parrot Reef, Stick Reef, North Point, Rosella's Garden, Carrie Bow, Trick Ridge, Paradise View, Sand Bar and Silver Side(deep dive 120 ft).
For more information visit our Belize Scuba Diving Packages or email us for Pricing on our special offer.