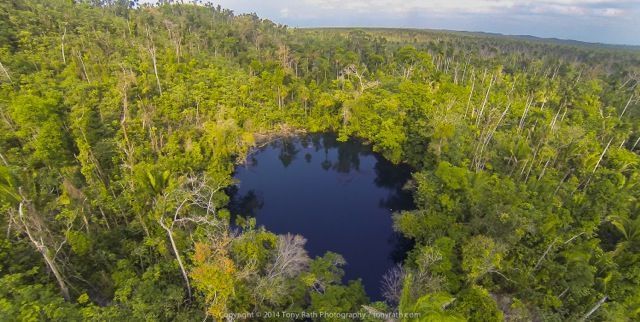 Photo by Tony Rath
A water temple complex where archaeologists think a "drought cult" offered sacrifices has been discovered at the Cara Blanca site in Belize. A lodge and two smaller structures had been built near a deep cenote, where the Maya placed pots, jars, and bowls and may have prayed for rain.
See also: Fishing in Belize
The water temple had been built from the cenote's tufa stone, and its floors had been covered with broken water jars, teeth, and claws dredged from the sacred pool. "The pilgrims came there to purify themselves and to make offerings," Lisa Lucero of the University of Illinois told National Geographic News. She and Andrew Kinkella of California's Moorpark College explored the cenote and found that more offerings to Chaak, the Maya rain god, were placed in the shrine after a widespread drought hit the Maya region.
See also: Belize Adventure Tours
Their report on the temple will be published in the Cambridge Archaeological Journal.
Blog courtesy of http://www.archaeology.org/