There is nothing quite as sacred in Belize as a sunny afternoon spent with friends and family, sharing laughs and, without a doubt, sizzling chicken, pork, or seafood barbeque. With that said, there is nothing quite as satisfying as biting into a juicy mouthful of smokey flavoured meat washed down with a cold Belikin Beer. Belizeans have taken BBQ to a next level and there is a serious art to the perfect barbeque.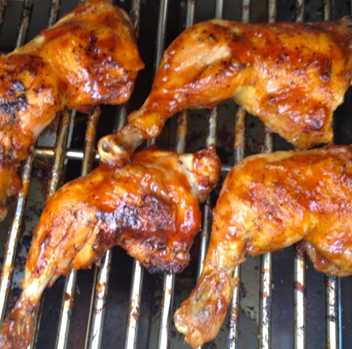 It all starts with the seasoning and marinating, usually overnight in a selection of spices. Slow cooked in a smoker style grill, and constantly tended to, the meat is finished with a crispy glazed exterior and tender, juicy interior. Served with rice & beans or huge homemade flower tortillas and a side of delicious firehearth or baked beans as well as crisp coleslaw or creamy potato salad– this plate will pack a punch. This is home style goodness at its finest. After sampling a taste of Belizean style BBQ you may never look at grilling in the same way.
Here are some insiders' tips to preparing the best Belizean BBQ sure to impress your friends and will have your neighbors following their noses to your yard:
SAUCE and SEASONING: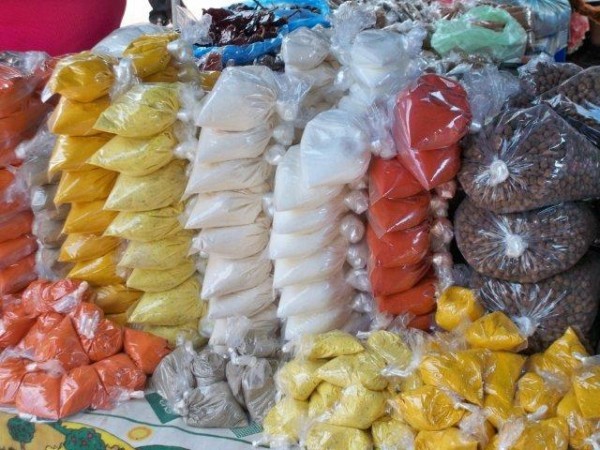 Belizeans take their spices seriously. Meats are washed with lime or vinegar and soaked in a marinate including recado, a ubiquitous spice found in most traditional stews and meat dishes. Garlic, onions, sweet peppers and a medley of spices make for a tangy sweet sauce like no other.
TORTILLAS or RICE & BEANS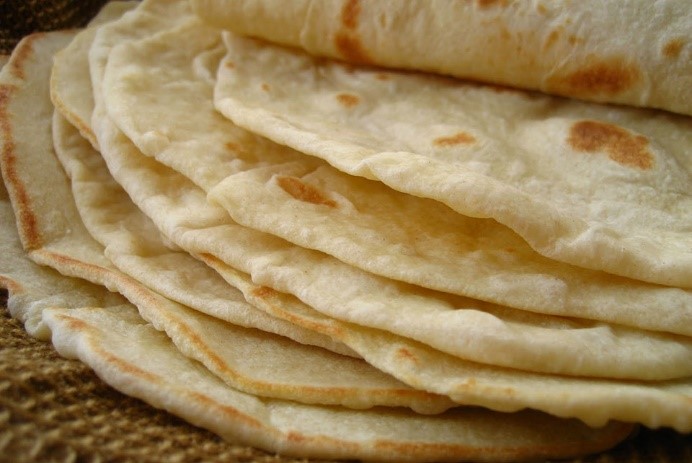 Whatever your choice of starch to accompany your meat, the end result is sure to tingle your taste buds. Huge "truck tire" tortillas are hand pulled and made on a comal (flat open baking pan) on the open fire. Rice is blended with red kidney beans and coconut milk and cooked to perfection is large pots, also over the fire hearth.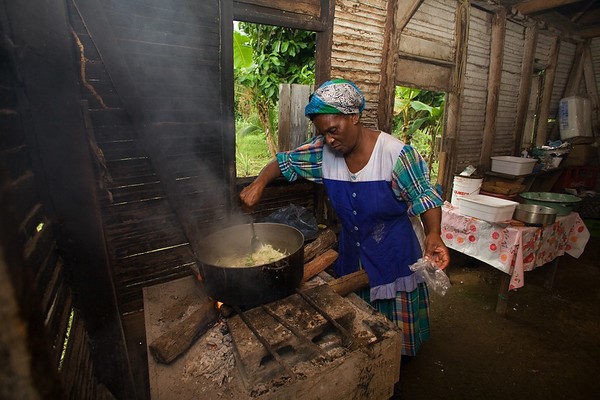 SIDES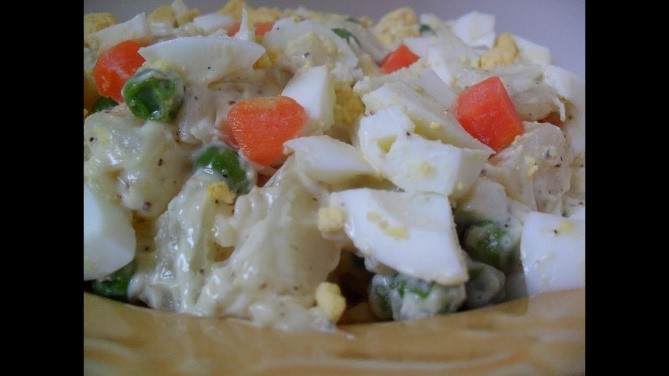 Coleslaw is light and crunchy and adds the perfect balance to the spice of the BBQ. Belizean potato salad made Grandma style is packed with peas and carrots, eggs, onions, and creamy dressing.
HOT SAUCE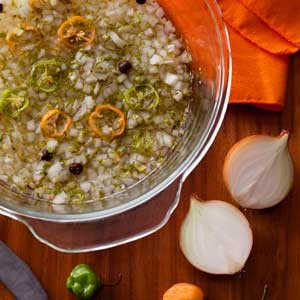 And, of course, no meal is complete in Belize without Marie Sharp's Habanero Hot Sauce. Or try homemade onion sauce which is a combination of onions, cilantro, fresh habanero peppers and vinegar for a real kick. Or for the brave foodie warriors, throw an entire whole habanero pepper on the grill to bring out the heat and cut that up over your BBQ smorgasboard. Several local companies bottle their hot sauces and BBQ sauces or you can make them from scratch using local ingredients. Freshly gratered coconuts are used to make the coconut mild for the rice or you can use a high-quality coconut power.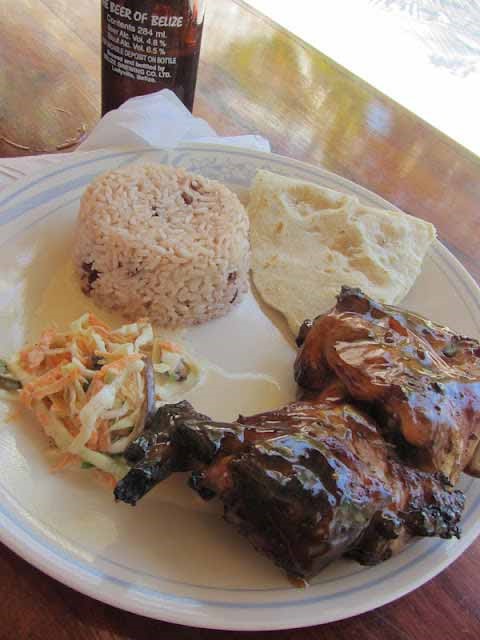 At Blue Marlin we give all our guests the best that Belize has to offer and our favourite day is Sunday when we either do a traditional BBQ or a Sunday Dinna od stewed or baked chicken with all the sides and condiments, including fried plantains. Don't come expecting to lose weight here. Save your diet for after your holiday when you get back home!