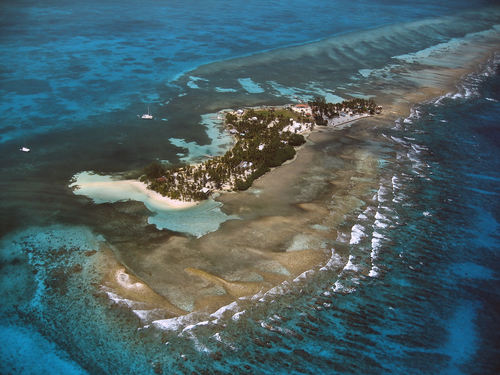 There are countless reasons to go scuba diving or snorkeling in Belize. There are also many reasons to visit Belize and stay at the Blue Marlin Beach Resort. Here are some:
1) The Belize Barrier Reef is the second largest barrier reef in the world.
2) The South Water Caye Marine Reserve boasts many interesting coral reef formations.
3) The South Water Caye Marine Reserve is also the largest marine protected area in Belize.
4) The Blue Marlin Beach Resort has dive sites that are within three to ten minutes off its docks.
5) The Man-O-War Caye Bird Sanctuary is home to many native bird species including brown booby birds, magnificent frigate birds, and pelicans.
6) The endangered West Indian manatee lives at the Tobacco Caye Range.
7) Snorkeling at night lets the visitor see bioluminescent plankton and nocturnal animals like octopi and eels.
8) The Blue Marlin Beach Resort Snorkel Package includes one night time tour, tours of the Belize Barrier Reef, and one Island Adventure Tour.
9) Blue Marlin offers a Belizean breakfast, evening snacks, and a three-course dinner.
10) The various vacation packages at Blue Marlin include unlimited use of kayaks, beach hammocks, snorkel gear, and internet wifi.
11) The South Water Caye provides easy access to some great scuba diving locations including ocean drop-offs and wall dives.
12) The Blue Marlin Beach Resort does let guests customize their vacation packages and pick dive sites.
13) Friendly, playful bottlenose dolphins sometimes turn up at Tobacco Cay.
14) The Blue Marlin Beach Resort runs a full service dive resort. Guests can get their certification from a dive instructor.
15) Blue Marlin offers lessons for scuba divers, from novices up through dive master.
16) The various vacation packages at Blue Marlin do include boat transportation in their pricing.
17) Guests can rent equipment from Blue Marlin.
18) Charles Darwin described the Belize Barrier Reef as "the most remarkable reef in the West Indies."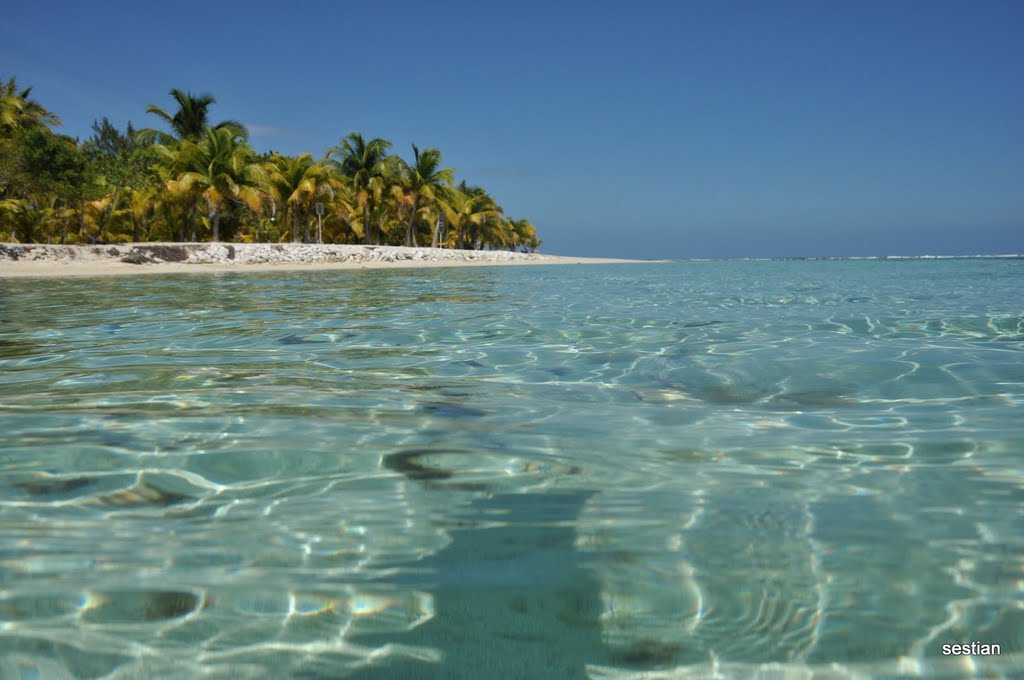 Photo by Sestian
19) The Belize Barrier Reef is home to 500 species of fish and over 100 species of coral.
20) Belize was the first country in the world to ban bottom trawling, which it did in 2010.
21) 618 resident and migratory bird species live on Belize.
22) Four different species of mangrove grow on Belize: the red mangrove, the white mangrove, the black mangrove and the buttonwood.
23) Blue Marlin offers a Honeymoon & Romance Vacation Package that includes snorkel trips, candlelit dinners, Swedish massage and an Island Adventure Tour.
24) Blue Marlin has a range of accommodations from "igloos" to cottages to rooms in colonial apartments.
25) Blue Marlin offers fishing expeditions. Guests may try their luck at fly fishing, deep-sea fishing, reef trolling, and bottom fishing.
26) Charlie's Restaurant & Bar, the hotel restaurant, offers fresh, in-season seafood that includes lobster, conch and fish.
27) All of the vacation packages include a meet-and-greet at the airport.
28) Blue Marlin offers all of its guests beach towels, housekeeping service, and a complimentary "welcome" cocktail.
29) Blue Marlin has been a PADI Dive Resort for over 20 years.
30) Whale sharks, which are the world's biggest fish, visit Belize during the months of March, April, May and June.
While Belize is a small country, it has a lot to offer to visitors. So does Blue Marlin.