SUSTAINABILITY at BLUE MARLIN RESORT
Being situated on the largest living Barrier Reef in the world, the staff and crew at Blue Marlin insist on maintaining the most environmental alternatives to traditional sources of water, fuel, and food.
As an eco-resort, we have taken initiatives to avoid harm to the reef that supports and sustains us. In order to maintain the local ecosystem, with as minimal impact as possible, the staff, guest and crew at Blue Marlin are committed to protecting and preserving our local back yard, which also just so happens to be on a UNESCO World Heritage Site.
By abiding by green practices, we minimize waste and still provide the quality of service our guests have come to expect.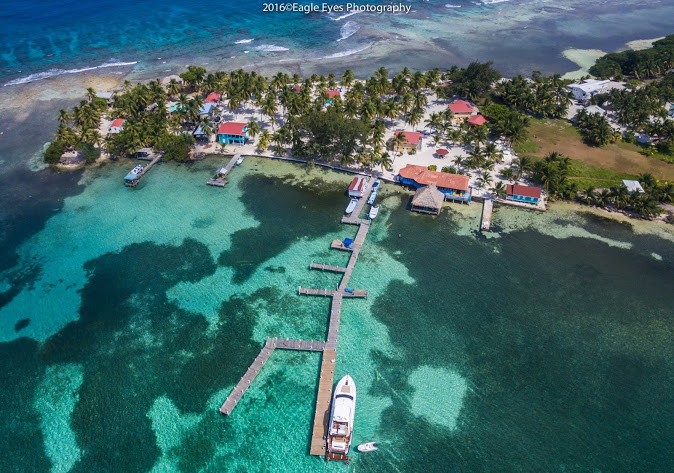 Whatever we consume needs to be transported to the island, processed, and disposed of properly. We make every effort to be conscious of the sensitive environment in which we choose to live and enjoy ourselves. Our eco-consciousness starts from what we eat to how we dispose of it.
These are the top 5 eco-friendly steps we are taking at Blue Marlin Beach Resort, Southwater Caye Marine Reserve, to protect the precious natural resources on which we all depend for our livlihood, health, enjoyment, and future!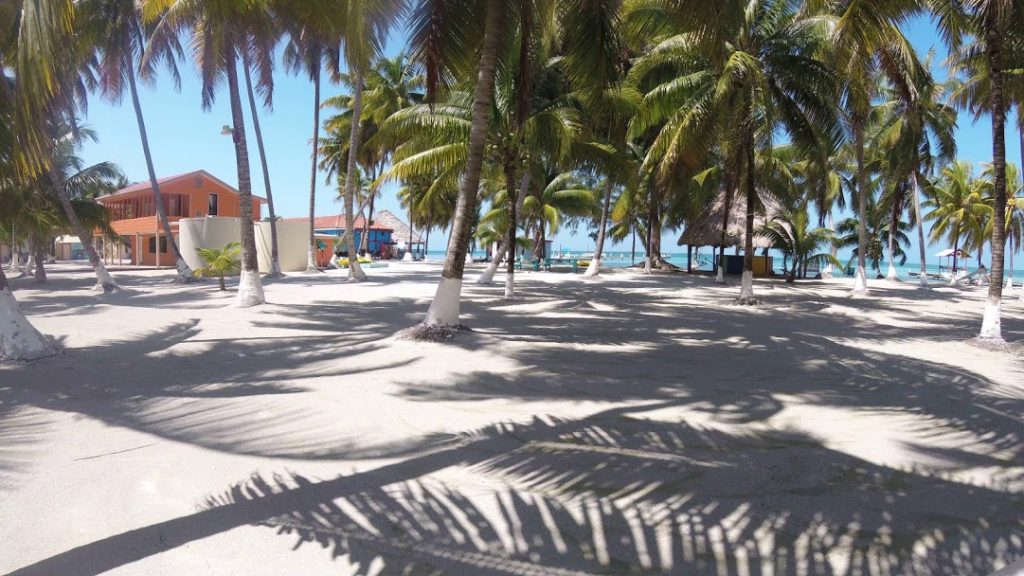 1. IT'S ALL ABOUT THE WAATA
It's ironic that being on an island surrounded by water, one of our main concerns at Blue Marlin Beach Resort is water conservation. Freshwater sources are limited, althought the island was named in honor of several natural freshwater wells that supplied early traderwind merchants and fisherman with water. Alternatively, the rain is a perfect source of water for showers and washing dishes.
We have several large collection tanks that hold 2800 gallons of rainwater at a time. We ask that our guests conserve water when showering and brushing teeth. We supply biodegradable soaps to our guests as well as ask our guests to assist with water conservation by reusing their bath towels and only laundering when needed. Blue Marlin also has a desalination system as a back up water source.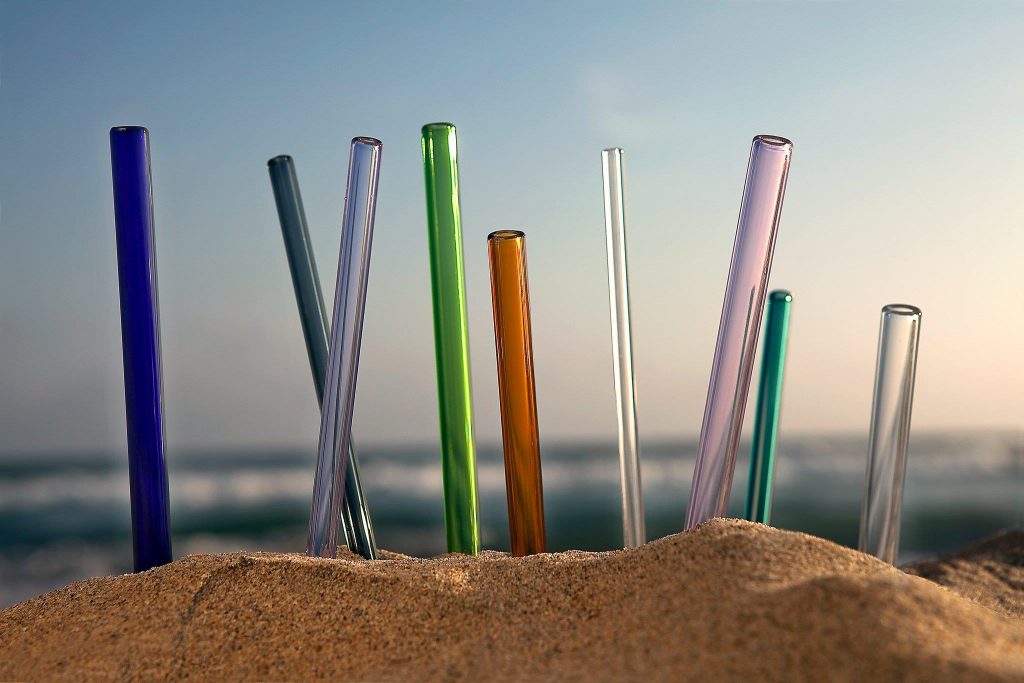 2. SAVE A TURTLE: AVOID SINGLE-USE PLASTICS
Plastic waste is destroying the world's beautiful oceans, killing wildlife, and poisoning humans. We make every effort to reduce, reuse, and recycle. On our adventure trips to the inland which include picnic lunches, we do not pack lunches in disposable containers. We use reusable containers and cutlery. Or we patronize a small, locally-owned restaurant and sample Belizean culture in cuisine as well as explore the beauty of the country.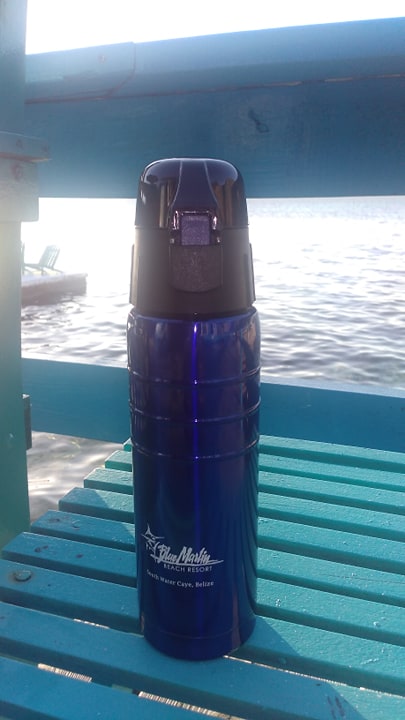 Every guest receives a reusable Blue Marlin metal canteen to refill throughout their stay with free drinking water provided from the dispenser in the dining area. This makes for a great way to stay hydrated on the boat during a dive trip and also makes for an amazing souvenir to take home along with your memories..
Charlie's Bar is also phasing out the use of plastic straws and is moving toward biodegradable or bamboo straws. We encourage our guests to consider bringing their own reusable straw to enjoy their Frozen Mango Tangos, a bar favorite. The Government of Belize has recently launched a nationwide initiative to phase out all single-use plastics by the end of 2019.
3. PROTECT THE REEF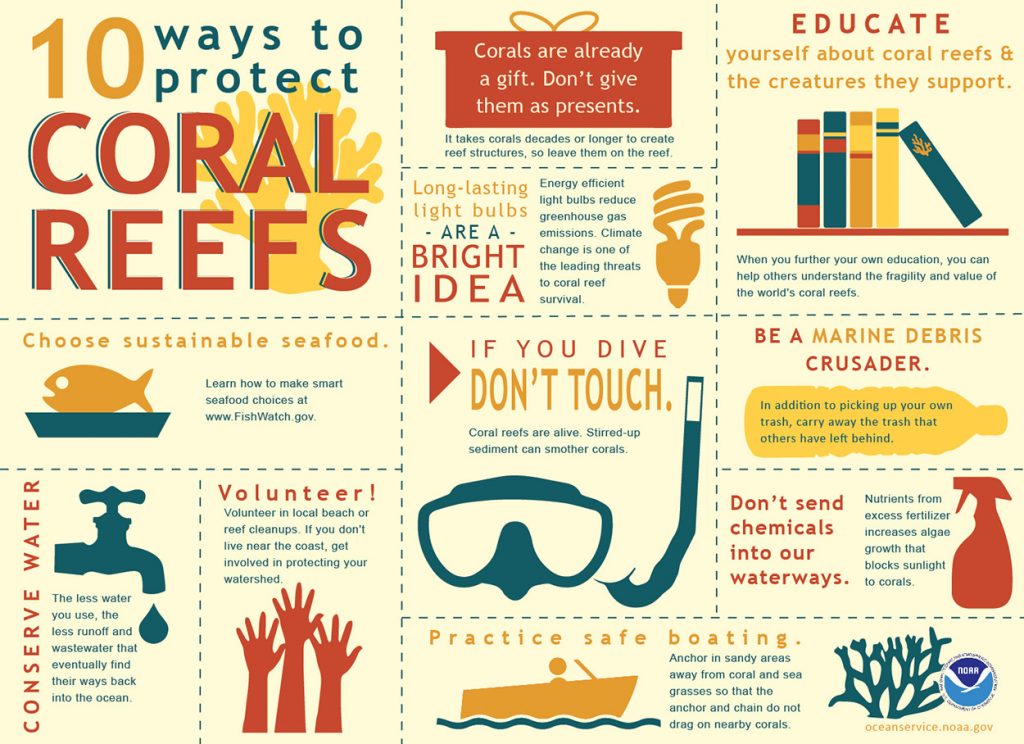 Our dives and snorkels take place on the largest living barrier reef in the world. Reefs around the world are dying due to global warming, bleaching, and human destruction. Every time we touch a coral it is injured. Every time we feed a wild animal the balance of nature is thrown off. Every time we use sunscreen and insect repellant that is not biodegradable we add more pollutants to the fragile ecosystem in the sea.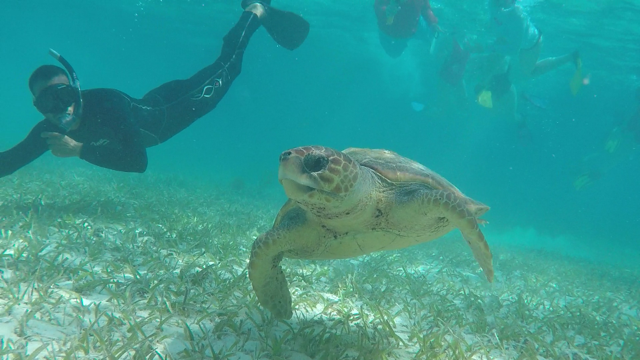 Our divemasters, Bo, Stacey, and Abel, are all avid naturalists. It is part of their mission to educate guests on reef ecology and conservation.
We our guests to assist with reef conservation by following these basic rules:
Do not step on the coral and do not touch the coral. Find a spot on the sandy bottom if you need to take a break or readjust your mask.
Avoid using sunscreen just before entering the water. If possible use biodegradable sunscreen or protect yourself by covering with protective swimear
Do not attempt to lure in wildlife with food and do not touch the wildlife such as turtles, whale sharks, manatees, sting rays, or nurse sharks.
4. IN HUNT OF THE LIONFISH
Lionfish are a predatory invasive species that kill off many endemic reef species. They are highly reproductive as well as highly aggressive. The lionfish is actually quite a beautiful creature covered in orange and white stripes and in an impressive array of spikes. Don't let its beauty fool you– the toxic spines can injure a human. One lionfish can kill hundreds of native fish per day and this can lead to almost local extinction on some species.
In response, conservation organizations, dives groups, and local resorts have all gotten together to make an effort to decrease the lionfish population. The best way to kill a lionfish is with a speargun. Many divers carry spears along their dives, killing and collecting lionfish. The lionfish filet is actually very tasty once cleaned properly and has become in high demand in local restaurants. And local artisans have been making beautiful lionfish jewelry with the spines and fins.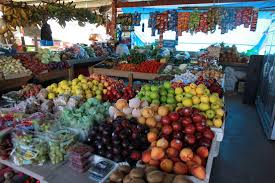 5. YOU ARE WHAT YOU EAT
Here at Blue Marlin we believe in serving our guests the freshest meals. We bake all our breads in- house as well as provide our own supply of seafood. When they are not out SCUBA diving, our divemasters and boat crews are out freediving for lobster and conch., You can arrange to join them on spearfishing/drop fishing/trolling trip as you catch seafood for the evening dining. What could be fresher?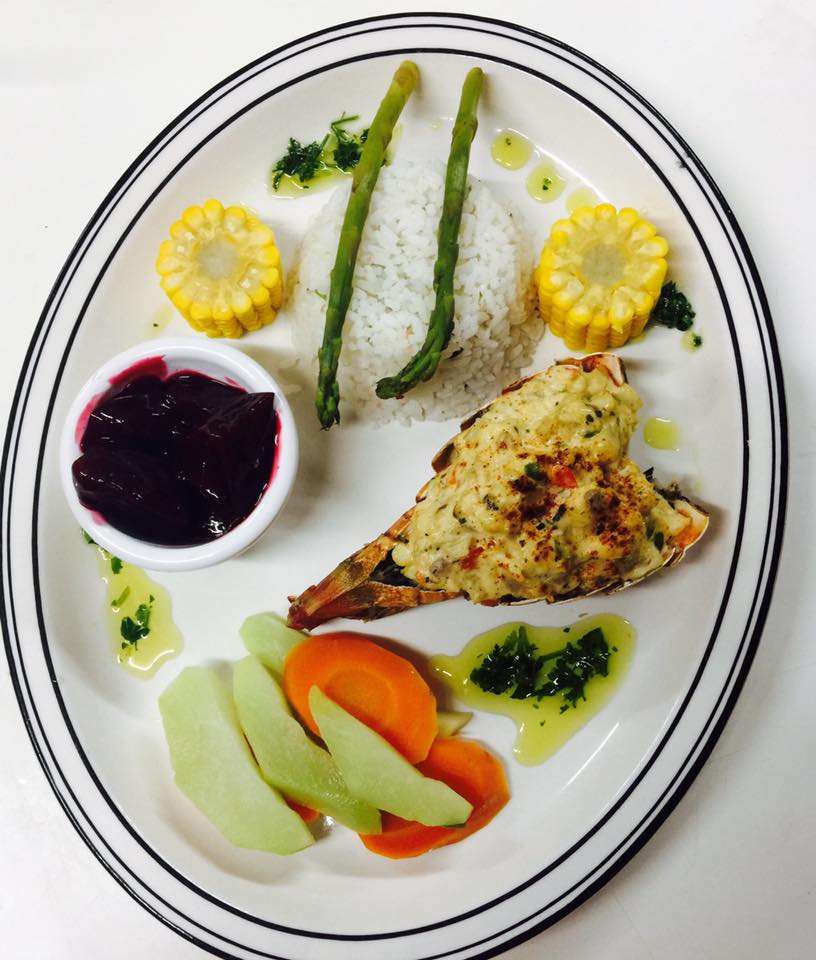 All our meals are made with love and use only local ingredients from organic farms on the mainland or catch of the day from the sea. Enjoy a snack of ceviche or conch fritters, fish panades or fried plantains at our Happy Hour Snack Time. We also cater to dietary restrictions. Our international cuisine incorporates tropical fruits, free range meats, and local veggies. Your wish is our command!
You can do your part at home and on vacation by following some simple Earth friendly lifestyle tips. Find out more about eco-friendly living from our friends at: